FIA launches young driver academy
| | |
| --- | --- |
| By David Evans | Friday, September 24th 2010, 15:46 GMT |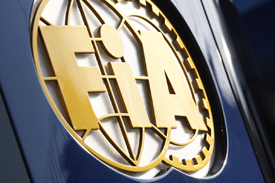 Young race and rally drivers are set to benefit from unprecedented help from motorsport's governing body after the launch of the FIA Institute's Academy.
The Academy is aimed at 17-23-year-olds and, initially, 10 drivers will be selected - at least one from each of the five regions: North, Central and South America; Western and Northern Europe; Central and Eastern Europe; Middle East and Africa; Asia and Oceania.
Through the support of the National Sporting Association, the most talented young drivers will be promoted into the Academy, where they will be provided with opportunities to develop the skills and attitudes they need to progress their motorsport careers.
Stars from across the sport have gathered to develop and lead training in the Academy, including former World Rally champion co-driver Robert Reid, and two-time Le Mans winner and ex-Formula 1 driver Alex Wurz.
Reid, who won his title alongside the late Richard Burns in 2001, said: "There is more to a successful driving career than just ability behind the wheel and we will aim to ensure that participants are taught all the skills they need to become complete competitors.
"The Academy will also offer recognition and opportunity on a global level, and this will be important as drivers look to take their next steps up the racing ladder."
Wurz, who has been involved since the Academy was at the concept stage, added: "I am very pleased to continue to be part of this important project. I now look forward to working with young drivers to help them to develop their professionalism, skills and responsibilities at the defining stage of their careers."
Current Williams F1 driver Rubens Barrichello, who is also president of the Grand Prix Drivers' Association, representing the current drivers and test drivers in F1, has given his support to the Institute Academy.
"After more than 300 F1 races I am still learning every day," said the Brazilian. "Education is a highly valuable thing and the young drivers will certainly benefit strongly from this comprehensive programme.
"The training they will get from Alex and the FIA Institute will not only benefit the drivers and team, but the whole motor sport industry. I wish such a programme would have existed when I was on the way to F1."
In the first instance the Institute Academy activities will take place in Europe but this will soon develop into a programme of events and workshops across the world.
There will also be a focus on the safety side of the sport. Professor Sid Watkins, FIA Institute president, said: "We plan to provide drivers with not just the skills but also the attitudes they need to have a safe and successful future in motor racing.
"Graduates of the Academy will become ambassadors for our sport and will be able to establish careers in motor racing long after their success on the track."
Click here for full details of the FIA Institute Academy programme.