Carlin eyes strong start in GP2
| | |
| --- | --- |
| By Pablo Elizalde | Tuesday, September 21st 2010, 14:34 GMT |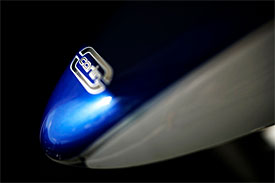 Carlin is confident it will be competitive right from the start after securing a slot to be on the GP2 grid from next season.
The multiple title-winning squad will make its GP2 debut in the Asia series, which kicks off later this year, before competing in the main championship in 2011.
"This will further strengthen our reputation as a learning ground for young drivers and completes our staircase to F1," said Trevor Carlin following the announcement.
"GP2 has long been an aim for us and we're now in the position where we have the on-track ability and financial security as part of the Capsicum Motorsport group to be able to give the series the dedication and attention that it deserves. With a new car and new tyres in 2011, this is an ideal opportunity to enter the series as a new team.
"We are already preparing for the first race of the GP2 Asia Series and aim to be competitive from the outset."
Carlin has won the British F3 championship six times, including this year with Jean-Eric Vergne.
The team, which competed in the inaugural GP3 series this season, is also leading the Formula Renault 3.5 championship.
"We are delighted that GP2 have selected Carlin as entrants to the new GP2 Series, it is a testament to our commitment to junior single seater racing," said Rupert Swallow, Managing Director of Capsicum Motorsport, owners of Carlin.
"We fully expect to be able to continue our excellent track record of success at Carlin and to supply a first rate product to our drivers."