Ford: Ogier would get third works car
| | |
| --- | --- |
| By David Evans | Wednesday, July 14th 2010, 10:50 GMT |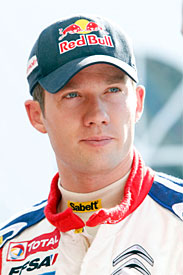 Ford team principal Malcolm Wilson has confirmed current drivers Mikko Hirvonen and Jari-Matti Latvala will be retained next season - regardless of whether Sebastien Ogier joins Ford or not.
Ogier has an offer from both Ford and his current employer Citroen for next season and the Frenchman is expected to decide in the next 10 days where his immediate future lies.
There had been speculation surrounding the possibility of one of the existing Ford drivers being shifted out of the premier team and into the Stobart or Munchi's outfits, Wilson says that's not the case.
"There's no secret, both of our drivers [Latvala and Hirvonen] are confirmed for next year and they will continue," said Wilson. "A lot of the other stuff I'm working on, I consider as private until we get it in place. The idea is that we would find a solution to run those three guys [Hirvonen, Latvala and Ogier]. First and foremost, Jari-Matti and Mikko are in that team for next year."
Wilson added that the possibility of having two or three potential lead drivers in the team is not one that worries him.
"That doesn't concern me at all," he said. "Touch wood, we've always been able to manage that situation quite well, so I'm not worried. People understand their role now. It's been obvious for everybody to see the way they [Citroen] have done it: everybody understands the team comes first.
"Next year is very important to us to win the manufacturers' championship with the brand new car - we did it when the Focus was brand new [in 2006] and we want the same with the Fiesta. We're looking at the best possible way to get the best chance and that's one of the reasons we have gone for Ogier - to strengthen the team."