| | |
| --- | --- |
| Hayden: Lack of wins down to riders | |
| | |
| --- | --- |
| By Steven English | Wednesday, June 16th 2010, 14:02 GMT |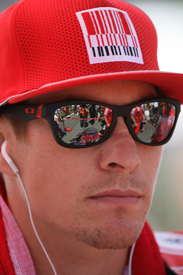 Nicky Hayden is adamant that this year's Ducati GP10 is capable of winning races against Yamaha and Honda.
Neither Hayden nor Casey Stoner have finished on the podium so far this season, but the American insists that the Ducati will be a winner when the riders get the best out of it. Stoner crashed out of the lead in both Qatar and France.
"We just haven't put it together," Hayden said. "In a couple of the races Casey crashed out of, he had a good shot to win. I believe our bike is good enough to win and even Casey will say our bike is capable of winning races this year.
"It's not the bike keeping us from it. Sure, we can improve it, and it's not the dominant bike, but our package is strong. I think we have the potential."
For now, Hayden is just aiming for a podium finish at Silverstone this weekend.
"The podium is the next step for us," he added. "Without Valentino [Rossi], you are one step closer. I hate to say it like that, but it's true. But there are plenty of guys out there that are going to be hard to beat and are thinking the same thing.
"I think it could be a little bit more wide open, but it's the same guys that are going to be near the front. It's a big challenge and I like it a lot. I wish we went to more new tracks."