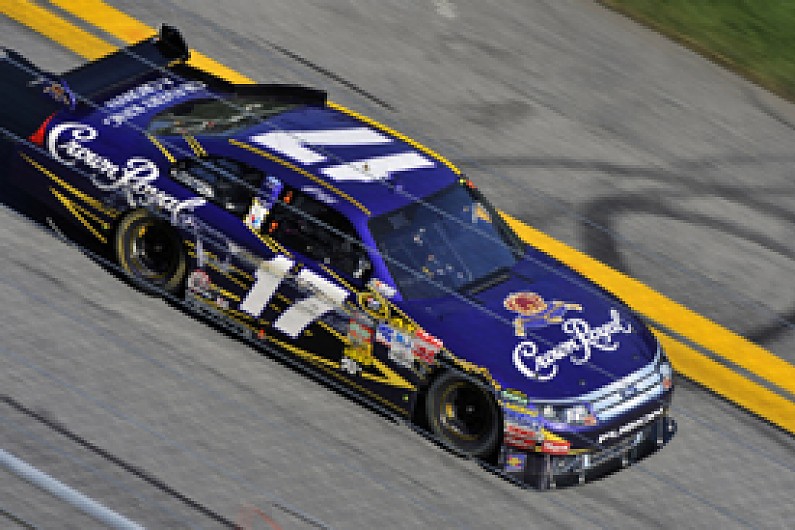 Jack Roush believes poor simulations have contributed to his Sprint Cup outfit's win-less slump, as the team has yet to win a race this year.
Matt Kenseth won the first two races of the 2009 season, after his team-mate Carl Edwards was Jimmie Johnson's main contender for the title in 2008, taking nine wins during the year. Following that, Jamie McMurray won at Talladega last October in what has been Roush-Fenway's most recent Sprint Cup victory.
The lost momentum for the team has come nearly at the same time as NASCAR put in place testing restrictions at the start of the 2009 season. This has put more emphasis on simulation tools, an area where team-owner Jack Roush reckons his squad has got it wrong.
"Where the rubber meets the road is what happens on race day," said Roush. "This year, we have arrived at the race track and unloaded with simulated strategies and set-ups that have not been as good as our competitors.
"That is what brought us to the point of looking at what we were getting and seeing that we didn't have the correlations we expected on many of the simulations. We are starting off with not as good a set-up in the car based on the simulations and are looking to fill that void."
Although Roush is working on a fix that allows his team to regain competitiveness, he is also trying to persuade NASCAR officials on lifting the testing ban to a certain degree, and allowing teams to run at tracks where they actually compete.
The current restrictions only allow a small number of teams to do so, selected by Goodyear for tyre-testing purposes. Other than that, they can only test at venues where they never compete.
"I have talked to NASCAR about letting some of the testing come back," Roush said. "Right now, if you don't have a simulation as good as the next man's simulation, it does not matter how good your driver, crew chief or engine is, you won't get around the race track.
"Until you sort out what you need at that track, you are playing from a point of disadvantage. I think we should have less reliance on simulations and we would do that if we were able to go test on the tire and race track in close proximity of the race."
Roush denies that the team's lack of wins have anything to do with horsepower. The team is pinning its hopes on the new FR9 engine, which has proved reliable so far and should be fully implemented this month.
"The FR9 engine has been wonderful," says Roush. "We haven't broken an FR9 engine part. We have gotten marginally better performance out of the engine. It is all encouraging. We haven't had a new engine in several decades and Ford took the time to make sure they had it right
"We had four cars with the engines at Pocono and they performed well. We had four cars at Talladega with the engine and they performed well. The engine is without a flaw. It has marginally more power, has a very fuel efficient cooling system and a very fuel efficient combustion process.
"It gets marginally better fuel economy and is more tolerant of trash on the grille and is more stable in its drive-train. There is nothing about the FR9 engine that has slowed us down in terms of the ability to win a race or be competitive."
Roush understands his team's slump as part of the business and says his drivers have not let results get them frustrated. Despite no wins, Kenseth, Greg Biffle and Edwards are currently among the top-12 in the driver standings.
"I think everybody is doing a nice job of not getting frustrated," he said. "Carl [Edwards] has matured in the last four or five years he has been with our program. He has gone from being brash and over-enthusiastic with some of his actions on the track, to being a card-carrying senior guy now.
"Anybody that stays in this business understands you can't be at the top all the time. If you have a problem, you fix it before it becomes serious. If you don't anticipate it, then you fix it when it comes up. You have to have confidence in the people you are with and the organization that supports you."
This weekend Roush hopes put an end to his team's win-less streak at Michigan, a track where his drivers have won 11 times, taking at least one win between 2002 and 2008.
New season.
New rules.
New cars.
New drivers.
Get ready for an F1 season like no other with unlimited access to the world's best motorsport journalism.
Get 10 free extra stories
Upgrade for free - and boost your monthly news limit instantly.
Register for free
Expert opinion.
Technical insight.
Unbeatable analysis.