Ecclestone: Tyre deal getting closer
| | |
| --- | --- |
| By Jonathan Noble | Friday, May 28th 2010, 12:24 GMT |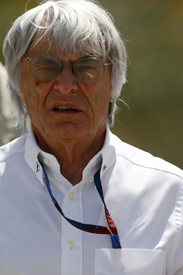 Bernie Ecclestone still hopes that a deal can be reached to finalise Formula 1's tyre supplier for 2011 before the end of this weekend, even though progress on the matter appears to have slowed down.
There had been some hopes in the build-up to the weekend that Pirelli could be announced as next year's supplier within the next few days, but the slow process of finalising commercial contracts with each of F1's 12 teams is now making such an possibility unlikely.
Pirelli remains the clear favourite to get the deal, but until the final contracts are signed the teams and sport's chiefs do not want to totally rule out other possibilities.
Speaking in Turkey about the latest tyre situation, Ecclestone said: "I think we are getting there. We are getting organised now."
Ecclestone suggested that the continued delays in finalising the contracts with Pirelli was not of major concern - because Michelin and even Avon Cooper options still remain on the table.
"It could be Michelin, or Pirelli, or Avons - there are a lot of people out there," said Ecclestone. "I hope we will have something a bit firmer by the time we leave here."
When asked why there was a delay in announcing the matter, Ecclestone said: "We have 13 teams, we have the FIA, us, and three tyre companies. That is enough!"