KMP to run Nebylitskiy in Renault 3.5
| | |
| --- | --- |
| By Peter Mills | Wednesday, January 6th 2010, 19:15 GMT |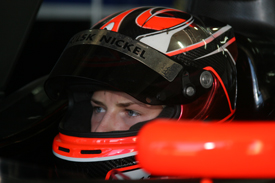 Recently created Formula Renault 3.5 team KMP Racing has confirmed that Anton Nebylitskiy will be one of its drivers for its debut season.
Russian travel company KMP Group, and Russia's largest nickel and palladium (platinum) producer Norilsk Nickel, have backed Nebylitskiy from his debut in the series with Comtec in 2009.
The relationship lasted just two rounds, prior to KMP purchasing cars from the mothballed Belgian team KTR and appointing Formula Renault 2.0 Eurocup and Formula 3 team SG Formula to field Nebylitskiy from the Monaco meeting in May onwards. Nebylitskiy completed the season with a solitary point to his credit, the team's highpoint coming at Portimao in August where Guillaume Moreau mounted the podium.
With KMP and SG Formula parting company over the close season, KMP has now acquired two cars from Ultimate Motorsport.
French racer Bruno Besson, who acted as Nebylitskiy's racing advisor in 2009, will head the new operation, while former Tech 1 Racing engineer Francois Gagneux has also been recruited.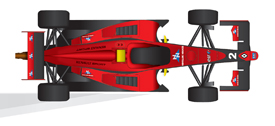 "We have bought two cars from Ultimate Motorsport, one of their British F3 trucks and some of their spare parts," Gagneux told AUTOSPORT.
"Even if the team is Russian, the workshop will be located in the south-west of France for logistical reasons. The team's two race engineers are French and it's also a rather good location given the numerous travel to Spain imposed by the championship.
"We are still evaluating different facilities for our workshop, which we hope to have sorted in the next two weeks."
Negotiations with drivers for the team's second seat are understood to be ongoing, with the intention of being finalised by the end of the month.