Former Ferrari engine chief joins FIA
| | |
| --- | --- |
| By Jonathan Noble | Monday, December 28th 2009, 10:36 GMT |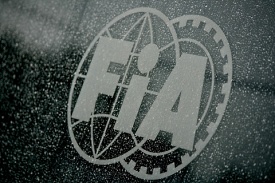 Former Ferrari engine chief Gilles Simon is to join the FIA to help a push by Jean Todt to investigate new energies and more environmentally friendly technology for Formula 1 and other categories.
Simon left the Maranello-based team in October, and Todt has now revealed he will be heavily involved in a new working group that will work alongside committees within the FIA already looking at the environment and new energies.
FIA president Todt is adamant that F1 is not doing enough in environmental terms - especially with KERS having been dropped - and he wants Simon to begin a push to make the situation better.
In an interview with French newspaper Le Figaro, Todt said: "I am convinced that we absolutely must reflect the environment with new technologies.
"We must adapt to our time and review fundamentally motorsport – even create new disciplines.
"After giving up on KERS, we will accomplish nothing innovative next year. I'm sorry about that. I have therefore decided to create a working group...Gilles Simon, former boss at Ferrari engines, will join the FIA in this context."
Todt's push on the environment is also mirrored by his belief that F1 must do more to keep reducing costs, despite the big efforts made by teams so far to bring down the amount of money needed to compete.
With FIA plans for a budget cap having left F1 on the brink of a breakaway in the middle of this year, teams eventually introduced a Resource Restriction Agreement – although Todt thinks more needs to be done.
"The F1 teams are sometimes blind and do not realise what is happening in the world," said Todt. "But the racing has been struck as always by the [financial] crisis.
"F1 is too expensive, and my predecessor Max Mosley made great efforts to reduce costs, but it was not enough, especially as some teams were resistant.
"I am sad that Honda, BMW and Toyota are gone, but when you spend a lot and the results are not there, it's inevitable. On the other hand, it's great that new teams will be coming in.
"But the cost-saving measures already taken are not sufficient. I am against limiting regulatory budgets, but if we want to perpetuate F1, it takes a real awareness and fundamental decisions."