Teams plan joint launch in Valencia
| | |
| --- | --- |
| By Jonathan Noble | Thursday, December 10th 2009, 11:01 GMT |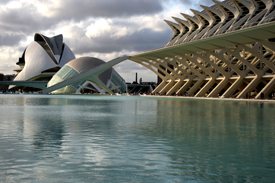 Formula 1 teams are scheduled to put the finishing touches to plans for a common car launch of their 2010 contenders on Thursday, with outfits looking to unveil their machines in Valencia in late January.
Members of the Formula One Teams' Association (FOTA) are due to meet in Monaco later today to discuss their plans for next season - and on the agenda is the common car launch.
Mercedes-Benz GP CEO Nick Fry said at the Motor Sport Business Forum that the idea had now received approval from the teams, with the finer details now due to be settled.
It is understood that the event will take place in Valencia in late January, prior to the first official 2010 test at the Spanish city's nearby track a few days later.
Speaking about the matter on Thursday, Fry said: "I don't want to go into too much detail about what the plans actually are, but we have agreed between all the teams to do a joint launch and we do wish to turn it into a proper event.
"We are getting a lot of help from the venue and investment in communication and marketing to do that. I think I am going from here to a meeting this afternoon to discuss the subject.
"I wouldn't wish to spill the beans on what we are going to do, but it is going to be hugely innovative. It is going to be a clear demonstration of how we are going to be working together. We are not all going off and doing our own individual launches, so we can do something that is a lot more customer friendly."