Bortolotti to test for Toro Rosso
| | |
| --- | --- |
| By Steven English | Wednesday, November 11th 2009, 09:40 GMT |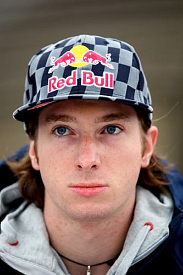 Mirko Bortolotti will drive for Scuderia Toro Rosso in the Formula 1 young driver test at Jerez next month.
The 19-year-old Italian will test on the second of three days of testing from December 1-3, with fellow Red Bull Junior Brendon Hartley likely to drive on the first and third days.
"My target is to get to Formula 1 in the next few years so to be selected for this test is very important for my career," said Bortolotti. "Of course, if I can get to F1 even sooner then that will be great, but first I must focus on Jerez.
"There are not many chances for young drivers to test an F1 car due to the regulations so I'm very excited and thankful to Red Bull for giving me this opportunity.
"I understand that it is an important test for all of the Formula 1 teams also - every mile counts, particularly with the current testing situation so I will prepare myself well over the next few weeks and be ready to help the team carry out their programme.
"Of course, I always want to be on top and beat the other guys, but I have to be realistic and focus on my own opportunity. I will try to learn as much as possible, I want to work closely with the team and see how all of the guys operate. My dream is to reach F1 and I hope this is the beginning of a good relationship with the team."
Bortolotti has previously tested for Ferrari, as part of his prize for winning the 2008 Italian F3 championship. He set an unofficial lap record at Fiorano in the F2008 last year.
He was signed up by Red Bull's young driver programme shortly after his Ferrari test in 2008.
Bortolotti finished fourth in the Formula 2 championship this season with one victory, and also finished on the podium in the F3 Euro Series finale at Hockenheim.