Brawn: Car makers will return to F1
| | |
| --- | --- |
| By Pablo Elizalde | Tuesday, November 10th 2009, 10:54 GMT |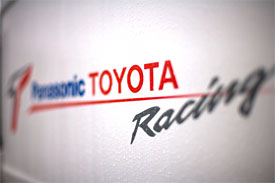 The world's major car manufacturers will return to Formula 1 in the future, according to Brawn team boss Ross Brawn.
Formula 1 has lost three car makers over the last 12 months following the exits of Honda, BMW and now Toyota, who announced last week it was pulling out of the sport with immediate effect.
Japanese tyre maker Bridgestone has also revealed it will quit the sport at the end of next season.
Brawn, however, remains hopeful that the likes of Honda will return to Formula 1 once the recession is over.
"They've obviously decided that this is how they need to respond to difficulties they are facing, but they have got a lot of history in Formula 1, particularly Honda and Bridgestone, so let's hope," Brawn told Reuters.
"It will take a while, it's going to take a few years but Honda's was their second or third involvement in Formula 1.
"Manufacturers look at the value to them of Formula 1, there's no sentiment I'm afraid. So when it's viable they come in, and when it's not they don't."
He added: "It's a major sport and it (manufacturer involvement) will come round again. But luckily there is a lot of interest from privateers and they will sustain Formula 1 for a good few years.
"I've been in Formula 1 for over 30 years and I've seen it go from total privateers to a huge number of manufacturers back to privateers and it just goes in cycles depending on the climate.
"There has always been a core group. Ferrari have always been involved and Mercedes have a long history of being involved and riding the occasional storm," he added.
"I think there are some manufacturers that take a day-to-day view and unfortunately those are leaving now but they are being filled up by a lot of private teams."
Ferrari and Renault are the only two car makers with a team left in Formula 1.