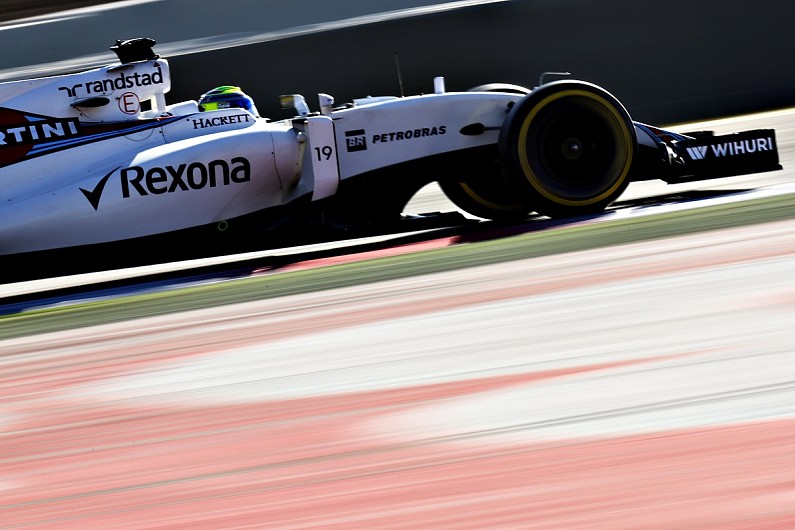 Claire Williams says she is worried about the chasing pack despite her team's strong showing in Formula 1 pre-season testing.
Williams chief test engineer Rod Nelson has said he felt Williams can get ahead of Ferrari and be second to pacesetter Mercedes based on its form.
But while Williams is hopeful the team has closed the gap to Mercedes and Ferrari, she's very aware of the threat posed from the teams behind.
"I'd like to think we've closed the gap to Ferrari and Mercedes," deputy team principal Williams told Autosport.
"What I'm more worried about is the people behind us. The Red Bulls, Toro Rossos and Force Indias look quick and I'm worried about it.
"But for the fans, it would be amazing if there were some close fights. I think the pack is really constricted."
Williams is hopeful the team has made gains in the areas which held it back last year as it aims to continue to take the fight to Mercedes and Ferrari.
"I get a sense that we haven't done a bad job," said Williams.
"We've found some more downforce and the drivers are saying we've got some more grip in the medium and high speed corners.
"The car is quick on the straights, even quicker than it was before, which is great.
"The team has worked really hard over the winter and we've got some cool new bits on the car.
"We have upgrades scheduled with some small modifications for Australia and then some for Bahrain and then throughout the season.
"This year, it is going to be tough because we have 2017 regulations coming. It's going to be a real challenge."