FIA confirms Sochi ready for Formula 1 Russian Grand Prix
| | |
| --- | --- |
| | Wednesday, August 20th 2014, 14:09 GMT |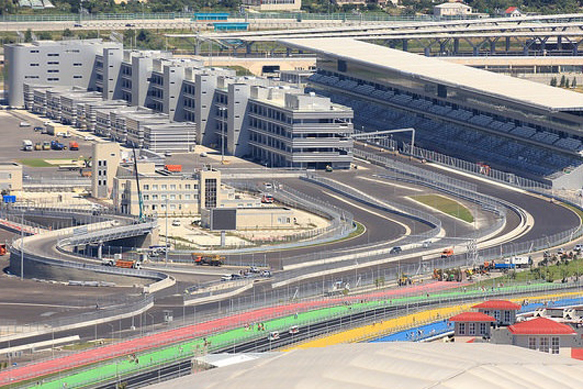 FIA technical delegate Charlie Whiting says the Sochi Autodrom is ready to host the Russian Formula 1 Grand Prix later this year.
A delegation from Formula 1's ruling body visited the venue on Tuesday and concluded that the new circuit is prepared to host its inaugural grand prix on October 12.
Whiting admitted he was impressed by the facilities.
"The circuit is in extremely good condition and - yes - it will be issued with a license," Whiting was quoted as saying in a statement by Sochi.
"Everything has been done according to the plans - the kerbs are very good, the verges, the guardrails, the walls - everything is in an extremely good condition.
"Everything has been done to the highest standards and I'm extremely pleased. I can say without hesitation that the circuit is ready 60 days in advance, which is very rare really.
"What I've seen today gives me complete comfort that the circuit will be entirely ready when I come back for the grand prix."
Whiting also said he did not feel another visit to the track was necessary before the October event.
Russian GP promoter Sergey Vorobyev added: "We were confident that FIA would appreciate the efforts made by our team to implement the technical details that have been so highly reviewed by Mr. Whiting today.
"Now that Sochi Autodrom has received a license, everything else is up to the organisers of the events and as such we are working intensely on ensuring that all aspects of the event are fully prepared.
"It is our aim to make this a truly unforgettable event with the comfort and enjoyment of our guests at the forefront of all our efforts."