New TC3 touring car series eyes 2015 F1 grand prix support slots
| | |
| --- | --- |
| By Peter Mills | Friday, July 4th 2014, 10:49 GMT |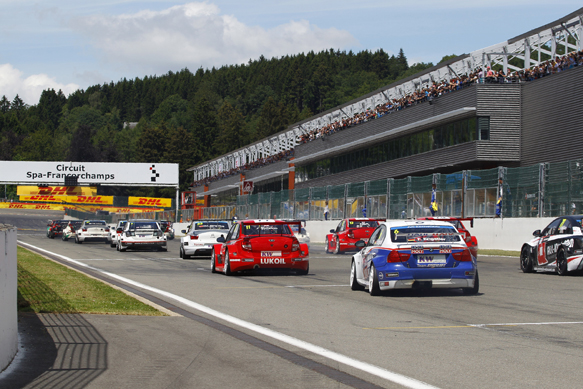 A new global touring car series called TC3 International has been launched and claims it will have support slots at a number of Formula 1 grands prix in 2015.
Former World Touring Car Championship promoter Marcello Lotti is understood to have pitched a touring car F1 support series to Bernie Ecclestone earlier this year, and is believed to be behind the project.
A TC3 statement promised a calendar of at least 10 events including F1 meetings, with a sister Asian series planned that will share some dates with the International calendar.
The statement added that TC3 "aims to restore the 'touring car pyramid' concept of cars that can compete at national, regional and international level."
Alan Gow, president of the FIA Touring Car Commission, revealed in April that the FIA was investigating the creation of a pyramid structure for touring car racing, but said TC3 had been started independently.
"[TC3] is a private series that is looking to be started, we have no involvement in at all," Gow told AUTOSPORT.
"This is Marcello's one. I know nothing about it."
TC3 says it will adopt a GT3-style technical philosophy with performance balancing, and will be "deliberately aimed at creating a strong customer market for the cars while developing a worldwide racing product at the pinnacle of touring car racing."
Gow added that the FIA would be keen to make sure that TC3 did not impinge on the WTCC.
"We have to look at it to make sure that it doesn't encroach on the rights of the WTCC," said Gow.
"It is a global series that [Lotti] is putting together, it has no affect on anything else other than the WTCC.
"Obviously the FIA will protect its own property so we have to make sure it doesn't step in front of the WTCC.
"But all of this is pure speculation as none of us know the details."