Robert Kubica 'keeps feet on ground' after ERC Janner Rally win
| | |
| --- | --- |
| | Wednesday, January 8th 2014, 12:38 GMT |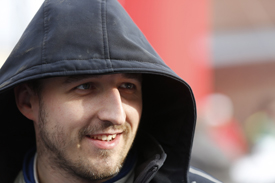 Robert Kubica says his Janner Rally victory has not deluded him about the scale of the challenge ahead in his 2014 World Rally Championship campaign.
The ex-Formula 1 driver scored the biggest win of his rally career so far when he triumphed in last weekend's European Rally Championship opener in Austria.
Kubica was contesting Janner as a warm-up for his first season in the WRC's top class.
He has joined M-Sport's team this year after winning the 2013 WRC2 title with Citroen.

Watch video of Kubica's Janner win on the AUTOSPORT rallying page
"There was only one year in my career that I have not been on the podium, in 2007, so starting by being on the podium and winning the rally is always nice but we have to keep our feet on the ground," said Kubica.
"This year will be a big challenge, participating in the WRC with the top drivers and the new rallies coming.
"I have never been in Monte Carlo apart from the recce in 2010 but I didn't start the rally. I haven't driven on snow.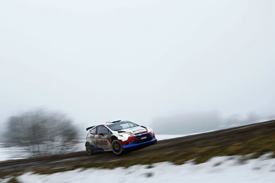 "[Janner] was a great opportunity but it really will be a tough and long season.
"For sure it's very nice to be a winner but our priority was a bit different. It was to get as much experience and information in order to prepare for Monte Carlo.
"Hopefully the learning process one day will end and I can use my skills together with the experience fundamental in rallying."

AUTOSPORT's verdict on Kubica's first WRC season
After his shock split with co-driver Maciek Baran prior to Rally GB last year, Kubica recruited Maciej Szczepaniak as his partner for Janner and will retain him for the rest of the season.
Szczepaniak has co-driven for Michal Kosciuszko on WRC events for the past seven years.