Lotus investors Quantum: no regrets F1 deal too late for Raikkonen
| | |
| --- | --- |
| By Jonathan Noble | Tuesday, November 5th 2013, 14:30 GMT |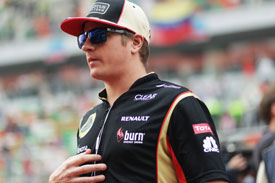 The group of investors that is buying in to the Lotus Formula 1 team insists there are no regrets that its deal came too late to retain Kimi Raikkonen.
Raikkonen held out over the summer for the Quantum investment to be finalised, but matters were delayed because of banking restrictions delaying money transfers and the Finn eventually decided on a switch to Ferrari for 2014.
Mansoor Ijaz, the man behind Quantum Motorsports, does not hide from the fact that he would have liked Raikkonen to stay, but he thinks it cannot rue what might have been.
"I have enormous respect for Kimi as a driver," said Ijaz. "I actually love his mercurial personality.
"But it is not a matter of having regret.
"We live in a world where many things happen beyond our control and this was one of [those] situations. It wasn't possible for us.
"We did everything we could. We moved this way, they blocked; we moved that way, they blocked; we moved that way, and finally we got it through.
"But by that time people had other things that they needed to do.
"Everyone has their own time cycle over which they make decisions. We can't change that.
"The answer is that I never will say I regret that he left because we have a beautiful and bright horizon with Nico Hulkenberg in front of us.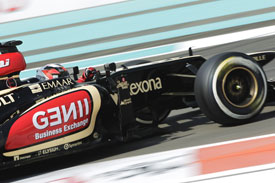 "But, at the same time I can't in any shape or form take away what he meant to this team and what he means to the sport of F1.
"He drives with passion and a zest that I have seen in very few other drivers in my lifetime.
"He takes risks that not many drivers take. Would we have loved to have had him for another year or two? Yes.
"But we wish him well at Ferrari and we look forward to standing next to him, one step higher, on the podium next year in every race we possibly can."