Rotek calls off WTCC Ford plans to field Audis in BTCC
| | |
| --- | --- |
| By Kevin Turner | Tuesday, October 15th 2013, 16:20 GMT |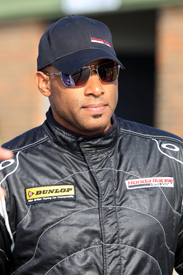 Rotek Racing has canned its World Touring Car Championship programme and will instead run a British Touring Car operation next season with two Audis.
Rotek bought the ex-Arena Ford Focuses last year, but the future direction of the WTCC has encouraged it to look elsewhere.
The squad now plans to build two Audi A3s for regular racer Robb Holland and an established tin-top ace. It will also team up with Tony Gilham's Team Hard operation.
"Unfortunately the WTCC project is dead for now," Holland told AUTOSPORT. "It looks to be very tough for the independents for the moment.
"Maybe in two or three years when things settle a bit with the new rules package it would be something worth a look.
"The Fords are up for sale and I think they will go to a team in ETCC or CTCC as they are the best and newest S2000 cars available at the moment.
"The BTCC was what drew me into racing in the first place. I started watching it during the Super Touring so it's always been on my radar as something I wanted to be a part of."
American Holland, who has contested three BTCC rounds over the last two seasons, is viewing 2014 as a learning year but believes the Audi is a good choice.
"The A3, maybe S3, was the perfect choice for a few reasons," he said. "First we have a great relationship with Audi Quattro Gmbh through running their insane TT RS car in the VLN. Additionally I've had a long history racing with VAG in the US so it was a good fit all of the way around.
"Even though I've got a few race weekends under my belt this will still be a bit of a learning season for me as the only tracks I've been on until this point are Snetterton and Knockhill.
"I am looking to progress more rapidly towards the sharp end of the bunch now that I'll have the seat time in the car."
Rotek is due to take delivery of the shells this week. Holland confirmed the cars would probably initially run with TOCA engines, though there had been discussions over Audi power.