Sebastien Loeb, Yvan Muller complete Citroen's first full WTCC test
| | |
| --- | --- |
| By Sam Tremayne | Wednesday, September 4th 2013, 10:34 GMT |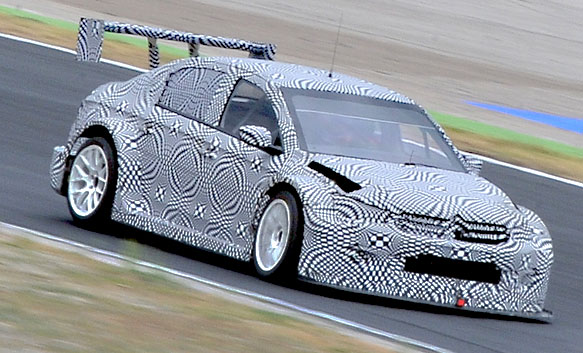 Citroen has kicked off its 2014 World Touring Car Championship preparations in earnest as Sebastien Loeb and Yvan Muller completed the first full test of its C-Elysee at the Hungaroring.
While the French firm had previously carried out a installation run at the Val de Vienne circuit, and conducted promotional work at Paul Ricard, Hungary was the first significant stage of its 2014 development work.
Team principal Yves Matton told AUTOSPORT that track mileage had been the team's major focus, but said that both Loeb and Muller - who has won three of the last six WTCC races on the Hungarian track – were excited about the car's early potential.
"The drivers are very happy with the car, and with how it is reacting to what we are doing with the set-up," Matton said.
"But this is really just the beginning – this was the first proper test.
"I cannot tell you exactly how we are organising our testing, but the idea is to do a lot of kilometres and to see how the car works, how it reacts. We are not doing any fine-tuning yet.
"We are on line [with what] we expected. The drivers are happy, and from a technical point of view we are happy."
Matton said confirming Muller for next year's campaign, and therefore being able to draw upon the three-time champion's knowledge, is a major boon.
"Now that Yvan has joined us we have a driver who can bring us WTCC experience, and so we can work," Matton said.
"That was the most important."
THIRD DRIVER DECISION UNLIKELY BEFORE 2014
Matton also confirmed that Citroen will test Argentine driver Jose Maria Lopez at Valencia as it continues to evaluate the possibility of running a third driver alongside Loeb and Muller next year.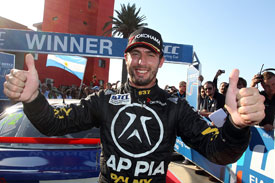 He said he was in no hurry to make a decision however, and does not expect to communicate anything before 2014.
"First I have to finalise the fact we will have three cars, and after that I will take the time we need to choose the best driver," he told AUTOSPORT.
"We were in a bit of a hurry to have a driver with experience; now that we have Yvan we can take some time to choose the other driver.
"The idea is not to take a decision before the end of the year [and] I think communication will be in 2014, because we have some time at the beginning of next year."