Marc Basseng sure he is beginning to master WTCC switch
| | |
| --- | --- |
| By Sam Tremayne | Wednesday, July 31st 2013, 14:42 GMT |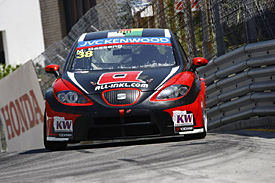 2012 FIA GT1 world champion Marc Basseng is confident he has cracked the driving style changes needed to become a regular frontrunner in the World Touring Car Championship.
The 34-year-old was one of the most decorated GT drivers last year, adding the Nurburgring 24 Hours crown to his six podiums and championship triumph in GT1.
Since joining the WTCC he has struggled to match such form, missing out on the Q2 cut for four straight races and only once finishing inside the top four. Team-mate Rob Huff, the series' defending champion, has meanwhile racked up one win and three podiums.
Basseng admits it has taken him longer than he expected to adapt, but believes he is beginning to master the demands of driving in the WTCC.
"It was clear that I cannot come into this championship and drive in the top five - this was maybe my wish but after five races I qualified 17th, for example," he told AUTOSPORT.
"I would say I have had the talent, but maybe not the skills, to create a real result [in the opening races of 2013].
"Adapting to the driving style takes time, and there are still things that feel quite alien to me.
"You need to really slow down the car, then calculate how much throttle you can add without generating understeer. You need to let the car roll into the corner.
"A GT3 car creates more and more downforce as you brake, and again when you immediately jump on the throttle. You can't do that in the WTCC, and adapting - and then feeling how quick your new approach is – has been quite difficult for me.
"Slovakia was the real low point though: I am sure I can be consistently in the top 10 for the rest of the season. We are definitely getting there."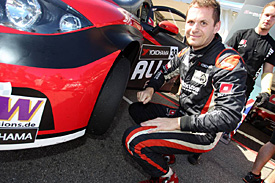 Basseng, who has also found gains by switching back to right-foot braking, says he has been spurred on rather than disheartened by his struggles.
"The thing is I won the world championship last year, won nearly everything that I drove, so this is a big change for me," he explained.
"Now I am driving and I still have in my mind that I won a lot of races last year. Then it was all good, now I am qualifying in places like P17, so it's quite hard to accept.
"But I have always been a guy who knows I have to work hard for a good result.
"Now it might not be so easy but I know better times will come back, and then success will be all the more sweet."