Robb Holland to make Snetterton BTCC return with Team Hard
| | |
| --- | --- |
| By Kevin Turner | Monday, July 29th 2013, 15:53 GMT |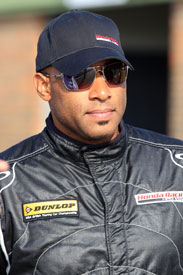 American tin-top racer Robb Holland will return to the British Touring Car Championship at Snetterton this weekend, driving a Team Hard Vauxhall Insignia.
Holland appeared in two rounds of the BTCC last year in Team Hard's S2000 Honda Civic.
Although the Rotek Racing team with which he contests the VLN championship is still considering a World Touring Car campaign, Holland tested the NGTC Insignia earlier this month and will now race it.
"I'm really looking forward to returning to the BTCC at Snetterton," said Holland. "It's a great track.
"I raced there last year and while I had a bit of an up and down weekend [Team Hard boss] Tony Gilham and I both enjoyed the experience of working together and agreed that we'd do it again if we could.
"I tested the Insignia a couple of weeks ago at Snetterton and again last Friday at Brands Hatch. Even though I only got a few laps in on the Thruxton compound tyres, it was enough to get a feel for the car.
"The Insignia is exciting to drive, quite unlike anything I've driven before and I loved it!"
Although the Snetterton outing is currently a one off, Holland could do more BTCC rounds.
"I've said before that I feel the BTCC is Europe's premier national touring car series and deservedly gets a lot of international television coverage," he added.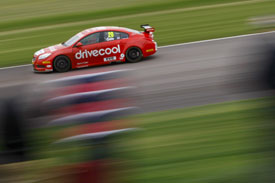 "It is no secret that Rotek Racing's World Championship plans for their Ford Focuses are currently being reviewed and a big reason for doing the Snetterton meeting is to try out an NGTC car under race conditions.
"Should Rotek's plans change, a full season next year in the BTCC would be a great alternative and something I would be pushing very hard for them to consider."
Gilham said: "Robb is a big character and we love working with him.
"After a successful brief outing in the newly built Insignia for the recent tyre test we have high hopes going in to the next race weekend.
"Robb showed very strong pace in only the short run he had and together we'll be looking to be fighting for some strong top 10 results."