Stoffel Vandoorne believes errors will decide FR3.5 champion
| | |
| --- | --- |
| By Glenn Freeman | Thursday, July 11th 2013, 14:20 GMT |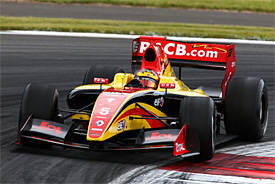 McLaren junior driver Stoffel Vandoorne believes this year's Formula Renault 3.5 championship fight will be decided by how many errors the leading contenders make for the rest of the year.
Championship leader Vandoorne, who on Thursday was announced as part of Jenson Button's management stable (which includes Paul di Resta), currently leads his McLaren stablemate Kevin Magnussen by three points.
Red Bull junior Antonio Felix da Costa, who was pre-season favourite after an explosive part-season in FR3.5 with Arden Caterham in 2012, sits 47 points back, but Vandoorne believes he can still be a factor in the title race.
"Mistakes will be key to deciding the championship," Vandoorne told AUTOSPORT.
"Ultimately Kevin, Antonio and I have all got the same pace, so what matters is what the teams get right, who gets the strategy right and what we do right as drivers on the day.
"It's going to be the mistakes that make the difference. In one race a big gap can open or close."
Vandoorne believes that it will be hard for anyone to make up ground in the points when all three championship leaders are on song.
"When we all get it right we are almost always together at the front of the grid," he added.
"It doesn't matter what the order is, it is difficult to make much of a difference.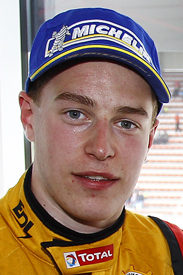 "If you have 10 guys fighting for the championship, then if you get it wrong you can be much further down the grid.
"It's very hard to make the difference, but that makes the championship really interesting."
Vandoorne has turned around a 39-point deficit to Magnussen with three consecutive victories, and it is that swing that has led him to believe that da Costa can still be a factor this year.
"Antonio is nearly 50 points behind so that is becoming quite a lot," he said. "But you can't forget him.
"We saw how in three races I closed a big gap to Kevin. All it takes is for one guy to have good pace and some bad luck for the others."