Mygale among wave of manufacturers planning FIA Formula 4 entry
| | |
| --- | --- |
| By Ben Anderson | Friday, July 5th 2013, 11:05 GMT |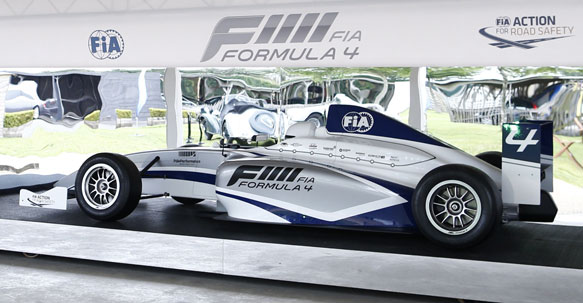 French constructor Mygale is among the first wave of manufacturers planning to build cars for the FIA's new Formula 4 single-seater category.
The FIA has finalised plans for a new formula in 2014, designed to simplify the ladder to Formula 1.
Constructors have until the end of August to submit formal proposals to homologate cars. These can either be new designs, or existing cars adapted to the new FIA rules.
From 2014, the registration process will run from January to the end of March, during which time the first batch of F4 cars will be homologated. Designs registered in '14 will be homologated for the following year.
The promoters of individual FIA F4 series will have to stipulate a single engine, but the category will be open to multiple makes of chassis.
Mygale has produced a concept car for the new regulations, which require a carbon-monocoque chassis conforming to the latest FIA Formula 3 safety standards.
Mygale boss Bertrand Decoster said his marque believes in the power of the FIA to rationalise junior single-seater racing.
"The big idea is globalisation, because at the moment our sport is too complex," Decoster told AUTOSPORT.
"If you are a kid from Asia, Germany, the UK, United States, it is a complex thing at the moment to know where you can start off in racing.
"It's a completely new project for us and a huge opportunity to be part of a global organisation, which has the authority and legitimacy to globalise junior single-seaters.
"If anybody can do it, it's the FIA. Under its umbrella, I would expect F4 to be successful."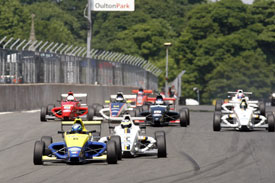 Decoster said Mygale remained committed to British Formula Ford, but could not afford to pass up this new opportunity.
"We believe in Formula Ford but the UK market is a very complex thing," he added.
"Unfortunately, for many reasons, the success is not there, and now we have Ford, F4 with Jonathan Palmer, and Renault wanting to launch 1600.
"We decided to introduce a concept car because it's important for Mygale. The FIA reaction was very positive."
AUTOSPORT understands that fellow French constructor Signatech and Italian firms Dallara and Tatuus are also drawing up proposals.
Single Seater Commission president Gerhard Berger presented Mygale's concept at last week's FIA Sport Conference Week at Goodwood. He said the FIA would approve chassis at the end of September.
"To my knowledge, Mygale is working on the concept, along with Dallara, Signatech and Tatuus," Berger told AUTOSPORT.
"They are totally new cars too, not the existing cars from Formel Masters or Renault 1600.
"We knew we were going to get interest because it's an important step of the single-seater ladder, one that isn't working so well at the moment."
AUTOSPORT SAYS
National editor Ben Anderson, @BenAndersonAuto
Gerhard Berger appears to have the single-minded determination to carry out his work you would expect of a 10-times grand prix winner.
After all, it takes enormous focus to win races at the highest level.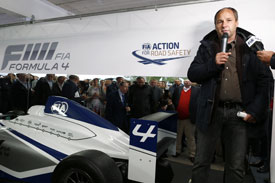 The FIA's Single Seater Commission president reckons the current path to the formula in which he made his name two decades ago is fraught with the perils of confusion by saturation.
Instead of a hundred different championships in a hundred different countries for the same level of driver, he envisages a world in which there are only simple variations of one formula - his formula – at the entry level from karts to cars.
It seems as though some of the world's foremost single-seater constructors share in his utopian vision, and are proposing cars that conform to the FIA's new template.
As far as the UK is concerned, that will probably leave BRDC F4, Formula Ford 200, Formula Renault BARC and the new Formula Renault 1.6 UK championship fighting against the FIA for supremacy at some point, unless one of them does a deal to become FIA F4.
But Formula Ford and BRDC F4 both use spaceframe chassis, so wouldn't comply without a costly wholesale redesign.
Realistically it could only be FR1.6, but Renault is already striking out on its own having begun expanding its latest junior concept throughout Europe.
Whichever way you slice it, it looks as though the junior battleground is set to get messy again. And there are bound to be a few casualties...