Sidelined Hildebrand wants to prove himself on road/street courses
| | |
| --- | --- |
| By Mark Glendenning | Tuesday, June 18th 2013, 08:13 GMT |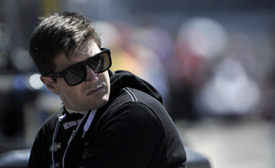 JR Hildebrand is hoping for an opportunity to prove his ability on road and street courses before the end of the IndyCar season as he chases a full-time return in 2014.
The 25-year-old has been in the job market since being released by Panther Racing after the Indianapolis 500.
His best result with the team came when he finished second behind Dan Wheldon at Indy in 2011, but his next-highest career finish was fourth, which he achieved at Iowa that year. He told AUTOSPORT that he is keen to tackle his reputation as an oval specialist.
"I would like to have the opportunity to run with a team that I can go out and prove to people that I can run at street courses," he said.
"That was one of the big questions from being with Panther Racing, because the team obviously had mixed results on those sorts of tracks a lot of the time.
"But the long and the short of it is, so have I. I've had some top fives, and I've had a lot of races where I was not consistently good. So for me, that's something I look at as a priority.
"When I raced Indy Lights, I won the 2009 championship by winning on road and street courses. I had some poles on ovals, and a lot of podiums, but I didn't win any oval races that year.
"But we were dominant on road and street courses, so I feel like that's something that I want to get out and show people that I'm capable of doing at this level."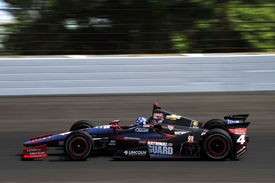 Hildebrand attended last weekend's Milwaukee race to investigate opportunities to get back into a car, but while he is keen to race again, he said that he is wary of taking up drives that will not help in the long-term.
The flipside, he believes, is that proving himself on road and street courses is less important if he gets a deal for an oval race that can develop into a full-time drive.
"If you're building a sponsorship programme that is moving on towards next year then [dispelling the oval racer label] becomes a little less relevant, probably," he said.
"But if it's a one-off thing then the focus is probably a little more on making sure I'm in a good situation on a road and street course to show that yes, I can do this."