Qatar in contention as 2014 Formula 1 winter test venue
| | |
| --- | --- |
| By Jonathan Noble | Tuesday, April 23rd 2013, 10:26 GMT |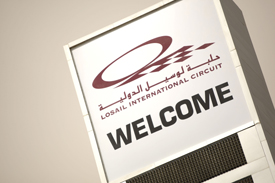 Qatar's Losail circuit is being considered as a venue for Formula 1 pre-season testing next year, AUTOSPORT has learned.
With teams beginning to hold discussions about how best to prepare for the big change in 2014 regulations, there is a growing consensus about the benefit of holding at least one test in the warmer conditions of the Middle East.
The build-up to this campaign was marred by the cold weather in Spain, which meant it was difficult to evaluate cars properly as Pirelli's new tyres were not operating in the right temperature window.
Although no decision has been taken about where the 2014 pre-season tests will be, high-level sources have revealed that one option on the table is for a run at the Losail circuit in Qatar.
The venue has chased F1 testing before, and has the necessary FIA licence required to host grand prix machinery.
Best known as a MotoGP venue, it also appeared on the GP2 Asia calendar.
Talks between the teams to make further progress on the testing matter are scheduled for the Spanish Grand Prix.
If the teams do not go to Qatar, then other possibilities include testing at Abu Dhabi's Yas Marina track or, if the Bahrain Grand Prix becomes the season-opener, then setting up camp at Sakhir for a series of tests before the first race.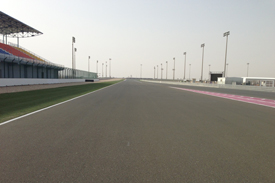 Pirelli motorsport director Paul Hembery told AUTOSPORT that his company would welcome some warmer running in the winter.
"We are very, very positive about that," he said. "We spoke about it in Bahrain with a few of the teams and Bernie.
"All along we have said the sooner we can test in representative conditions the better it is.
"It would allow the teams to have a clear understanding of what we need to do to start the season, so we have less of the conversation about surprises.
"We would happy - be it Abu Dhabi, Bahrain or Qatar."