Luca Filippi says he rejected offers to race in GP2 in 2013
| | |
| --- | --- |
| By Peter Mills | Thursday, April 11th 2013, 15:41 GMT |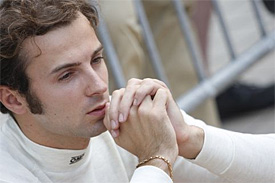 GP2 veteran Luca Filippi has revealed he rejected offers to race in the Formula 1 feeder series this year in a pursuit of factory deals in DTM and international GT racing.
The Italian turned his back on GP2 after finishing runner-up in the championship in 2011, only to make a winning return at the end of last year with outgoing team Coloni Motorsport.
"I had offers in GP2 this year, which I honestly refused," Filippi told AUTOSPORT.
"Like in every business, there's a moment when you want to step up. I gained a lot from GP2 and I am very thankful to them.
"If I could choose, I would race in GP2 all my life, as the car was so entertaining.
"From my career point of view, though, I think I did well in 2011 and I did well when I had the chance last year, now is the time to change."
A bid to land a race seat in DTM with BMW this year was scuppered when Timo Glock made a sudden switch to the series from Formula 1, landing a seat with BMW's new MTEK team.
"I have nothing to complain about, " said Filippi. "Obviously, Timo is a high-profile driver, DTM is a German-based series and he had links to DHL.
"It's just a shame that there are not many places around for drivers, so we have to share."
Filippi also missed out on a Ferrari GT drive, where he was passed up in favour of another ex-grand prix driver, Sauber refugee Kamui Kobayashi.
"After I tested for Ferrari, which is no secret, the same thing happened," Filippi said.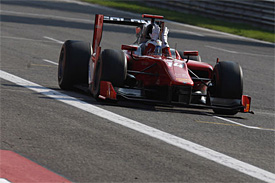 "Kamui is a very good driver, maybe it will take a bit of time to improve his GTE racing experience, but he will do a good job.
"My test went very well and the door's not really shut as I am still working on something with them.
"I am still in good relationships with [BMW and Ferrari] and what I am pleased about is that there are some factories interested in me."
LUCA FILIPPI'S GP2 CV*
Debut: 2006
Starts: 132
Wins: 7
Poles: 4
Fastest laps: 8
Podiums: 20
Championship best: 2nd (GP2 2011, GP2 Asia 2009)

*Stats include Filippi's 22 races in GP2 Asia