Roger Penske convinced Will Power can be IndyCar champion
| | |
| --- | --- |
| By Mark Glendenning | Wednesday, March 27th 2013, 16:15 GMT |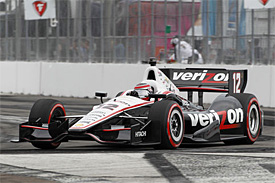 Team Penske boss Roger Penske says that he remains absolutely convinced of Will Power's championship potential, despite the Australian having fallen just short for the past three seasons.
Power completed his runner-up hat-trick at last season's final round at Fontana, when he went into the weekend with a points advantage only to crash out and open the door for Ryan Hunter-Reay to claim the title.
However, Penske believes that the responsibility for whether or not Power can finally be crowned champion this year lies more with the team than the driver, pointing to changes made to that end during the off-season.
"It's a disappointment for him and for us that we haven't been able to close the deal," Penske said.
"On the road races he's proven that he's the guy to beat. He had a good run in Texas, so he has run well [on ovals].
"We just have to get a car under him that he feels good enough in to drive hard.
"We've focused on it, we've talked a lot about it this year, we've made some changes on the team and hopefully it will pay dividends. But he's certainly well worth the investment, I can tell you."
Some of those changes came on the crew side, with the team having drawn upon some of the personnel made available by the dropping of the third full-time car to consolidate the talent going over the pitwall.
But despite Power's Fontana disaster being self-induced, Penske does not believe that he can ask any more of his driver.
"We can't put pressure on him to make him win," he says. "I don't think that works in racing. What we have to do is understand the technology and look at what we can do to help him be better.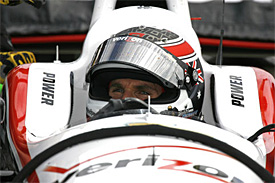 "Today there is so much information available, so what he needs to do is get as much information as he can and put that in his equation as he's driving.
"We tell him that every race; he is our guy. We don't have our drivers buy a ride with us; never have, never will.
"We [tell them that] 'we hired you because we think you're the guy we want'. I think that makes a big difference.
"So they really know up front where they stand with our organisation."