Australian Grand Prix in Melbourne safe, insists Bernie Ecclestone
| | |
| --- | --- |
| By Sam Tremayne | Tuesday, February 26th 2013, 10:13 GMT |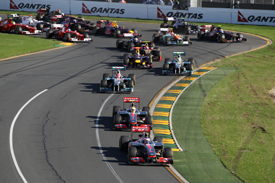 Formula 1 supremo Bernie Ecclestone insists he is willing to extend Melbourne's grand prix contract for the long term.
Melbourne's future as a grand prix venue has come under increasing doubt, with Ecclestone hinting at the start of the 2012 season that the race could be dropped and that F1 could walk away from Australia when the current contract expires in 2015.
Melbourne officials meanwhile have expressed their desire to keep the race, but with a reduced hosting fee.
Ecclestone said he was keen to extend F1's deal with Albert Park officials and secure the sport's future in Australia.
"Everybody loves Australia, and it's good to be there," Ecclestone told the Australian Grand Prix's official podcast.
"I understand we do get a little bit of criticism but I don't know why. We're happy with Melbourne and I'd be happy to sign a 50-year contract.
"We don't have a problem with Melbourne; we hope we're going to be [there] forever."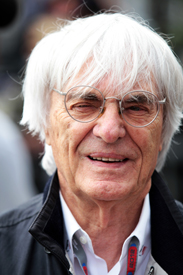 Ecclestone also played down the significance of growing complaints about the cost of the race after an Australian newspaper revealed the hosting fee was more than £20 million per year.
Asked what the fee secured, Ecclestone said: "to get a Formula 1 event, the same as anyone else in the world.
"Melbourne probably doesn't need to be put on the map, but that's what Formula 1 does for a city: it gets an awful lot more worldwide television coverage than other events Melbourne has.
"You start wondering, 'are we really wanted in Melbourne?'
"Whenever these sorts of things happen I'm told don't be silly about that, it's just one or two people making noise.
"It appears to be [wanted] now, [and] we're happy for Formula 1 to be there."