Stone Brothers considers legal action against Shane van Gisbergen
| | |
| --- | --- |
| By Jamie O'Leary | Friday, February 1st 2013, 11:33 GMT |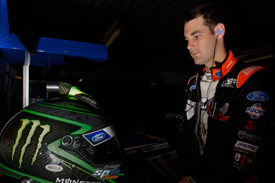 Stone Brothers Racing is considering taking legal action against its former driver Shane van Gisbergen.
The 23-year-old Kiwi retired from racing at the end of 2012 because he was not enjoying his racing, and was released from his SBR contract.
But last week he opted to make a return to the series for the coming season and signed a deal with rival team Tekno Motorsport.
Ross Stone, former co-owner of the team that has since been rebranded as Erebus Motorsport, following its sale to property tycoon Betty Klimenko, said that this violates a condition of van Gisbergen's release from the squad.
"SVG was very clear that he wanted a year off and wasn't going to race again unless he wanted to," said Stone in a statement from the team.
"He was going to live in his parents' pool apartment and "chill out" for a year.
"In the circumstances, SBR agreed to release SVG from his 2013, 2014 and 2015 driving contract. SBR and SVG signed a brief termination document.
"To protect itself and its sponsors SBR required SVG to agree not to test, practice or race any V8 Supercar in 2013.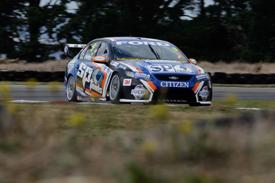 "The termination document allowed SVG to race anything other than a V8 Supercar in 2013 if he so wished. The termination document allowed SVG to do whatever he wished from 2014 onwards.
"To say that SBR is displeased with the conduct of SVG is to say the least.
"SBR is considering its legal position and whether it is worthwhile holding SVG to his promises."
* Read AUTOSPORT magazine for an exclusive interview with Shane van Gisbergen on his comeback