Rob Collard says Colin Turkington's BTCC return a big boost for WSR
| | |
| --- | --- |
| By Kevin Turner | Friday, January 18th 2013, 16:12 GMT |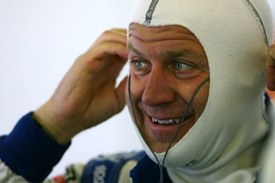 British Touring Car race-winner Rob Collard is certain the return of Colin Turkington will boost the WSR squad for 2013.
Collard finished fifth in the standings last season, driving one of WSR's turbocharged S2000 BMW 320sis.
The team is already working on three new NGTC BMW 125i M Sports for this year and 2009 champion Turkington was confirmed in one of them this week.
"Colin and I raced together in 2006 [in WSR MG ZSs] and his addition to the team sees us stronger than ever," said Collard.
"I hope to build on last year's strong performances and will be looking to win races in the new BMW 125i M Sport."
Nick Foster, who has been confirmed as the third driver, also believes both Collard and Turkington can help him improve in his third year in the BTCC.
"It's going to be fantastic having Rob and Colin as team-mates," he said.
"I'm looking forward to learning from both of them to build on my success with the team."
AUTOSPORT SAYS
Kevin Turner, BTCC correspondent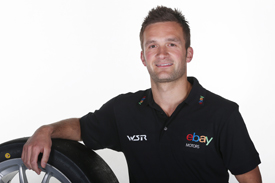 Colin Turkington's return to the BTCC is just what the series needed. Although grids have been strong in recent years, it could be said the field was a little thin in star quality after the 2009 champion and Fabrizio Giovanardi left.
With Turkington coming back and Gordon Shedden having proved himself as a title-winner last year, there will now be four champions (Matt Neal and Jason Plato being the others) on the 2013 grid, with seven crowns between them.
Encouragingly, they are spread over three proven teams as well. It's hard to see WSR not doing a great job with its new NGTC project, even if it will start a year behind MG/Triple Eight and Honda/Dynamics.
Turkington's presence will also be a good gauge of just how far Rob Collard has come on as a driver.
He has quietly become one of the best tin-top racers in the country in recent times and is tough to beat in rear-wheel-drive BMWs, as Tom Onslow-Cole found out last season.
Throw in Motorbase's NGTC Focus in Mat Jackson's hands, and improved challenges from Speedworks and Rob Austin Racing, and the 2013 BTCC season is already looking like a good one.
2013 British Touring Car line-up so far:

Team                   Car                     Drivers
Honda (Team Dynamics)  Honda Civic             Gordon Shedden/Matt Neal
MG (Triple 8)          MG6                     Jason Plato/TBA
Motorbase Performance  Ford Focus              Mat Jackson/TBA
WSR                    BMW 1 Series            C Turkington/R Collard/N Foster
Team HARD              VW Passat               Tom Onslow-Cole
                       Vauxhall Insignia       Jack Goff/James Cole
Speedworks Motorsport  Toyota Avensis          Dave Newsham/TBA
Ciceley Racing         Toyota Avensis          Adam Morgan
IP Tech Race           Chevrolet Cruze         Andy Neate
AmD Tuning             VW Golf/Vauxhall Astra  TBA
Rob Austin Racing      Audi A4                 Rob Austin/Will Bratt
Eurotech Racing        Honda Civic             Andrew Jordan/TBA
Dynojet                Toyota Avensis          Frank Wrathall