New Vauxhall Astra heads to the BTCC for 2013
| | |
| --- | --- |
| By Kevin Turner | Monday, January 7th 2013, 15:59 GMT |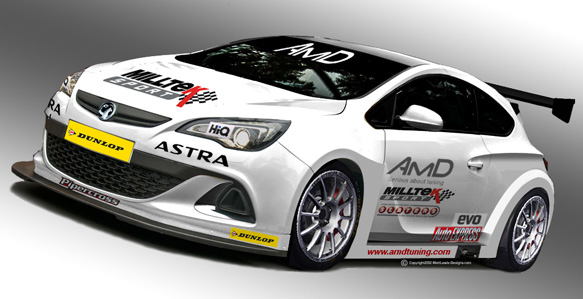 The Vauxhall Astra will be the latest car to join the British Touring Car grid after AmD Tuning announced it is to build an NGTC version.
AmD has run an S2000 Volkswagen Golf in the BTCC for the last three years and will make the move to NGTC with the Astra during 2013.
Although the team's initial mock-up shots are of the three-door, AmD boss Shaun Hollamby is planning to use the five-door version and believes it can be competitive.
"When I saw it I thought it was the perfect shape and size for a touring car," he told AUTOSPORT. "It's good on paper with good weight distribution - the driver sits quite a long way back.
"The regulations seem to favour the smaller and more nimble cars.
"If we can get some top 10s by the end of the season I'll be happy. I think touring cars is in for one of its most competitive years in 2013."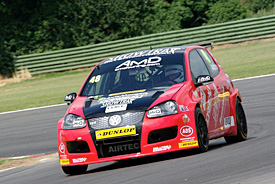 The squad's Golf will start the year, with the Astra being introduced around mid-season.
"It's all so late there's no point saying the Astra will be ready for the start of the season," added Hollamby, who also confirmed the Astra will run with a TOCA engine.
"It'd be better to do it right. We've done our apprenticeship in the BTCC and the main thing is for us to step up to the next stage."
AmD expects to take delivery of its first Astra shell by the end of the week and Hollamby said the team could "possibly have a second car by 2014".
No drivers have yet been confirmed, though AmD is still in talks with 2012 driver Ollie Jackson.