Independent WTCC team Bamboo urges 2014 cost control
| | |
| --- | --- |
| By Peter Mills | Monday, December 17th 2012, 09:57 GMT |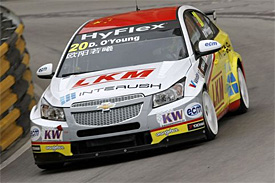 Leading World Touring Car Championship independent team Bamboo-Engineering has urged the technical commission to ensure that the series' 2014 technical regulations do not initiate spiralling costs.
Earlier this month, the FIA announced impending rules changes for the WTCC, which would allow wider technical freedoms and introduce more aggressive-looking cars.
Richard Coleman, team boss of Bamboo-Engineering, largely welcomed the concept of the changes.
But despite being one of the stronger-placed private teams to implement any regulation changes, Coleman was reluctant to give the rules his complete approval until final details had been clarified.
"The precise changes aren't 100 per cent clear," said Coleman. "The concept is there, but the devil is in the detail.
"From a conceptual point of view, the championship needs to do something to bring in new manufacturers - that's clear - but it is also a balancing act with maintaining the current grid.
"The only worry is, 'Can some of the current grid finance the new cars?' That's the balance."
Should the changes to the 2014 rules be limited to suspension, aero parts and air restrictors on engines, budgets would be understood to remain relatively contained.
Further meetings of the technical commission to finalise details are planned before Christmas.
"There is a big cost associated with aerodynamic freedom because there are such big gains to be found from getting it right," said Coleman.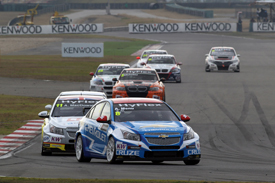 "There does need to be something that is a bit more aggressive but we have to be careful that we're not fully aero cars like DTM or whatever else because then the cost absolutely does spiral."
Capital costs of new equipment are thought to be the biggest hurdle to any team, but Coleman explained increased technical freedom would not automatically incur increased costs.
"We used to have to run the road car upright on the [Chevrolet] Lacetti," explained Coleman. "There was a huge amount of fabrication work that went into a road-going Lacetti upright, and the fail rate after a race was probably 50 per cent.
"You can imagine the cost for that was very high. But with the Cruze, unless we hit something extremely hard, the body lasts forever."
Coleman pointed to the introduction of 1.6 Turbo engines in 2011 as a development introduced by the FIA which failed to hit the mark.
"That was designed as a cost saving measure and to keep current manufacturers and bring in new manufacturers, which it hasn't done. It has just cost everyone more money, so you have to be very careful."