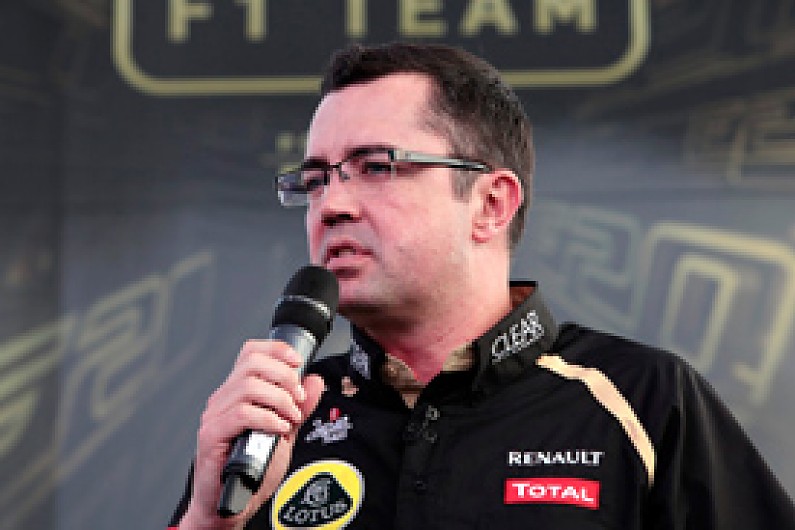 Lotus has expressed its disappointment at the FIA's decision to ban its reactive ride system for the 2012 season - but does not believe the move will hurt its performance too much.
The Enstone-based outfit had caused a stir at the start of this year when it emerged it was planning to run a radical system that maintained the ride-height of the car under braking. As well as providing an aerodynamic boost, this would improve stability.

While some other teams looked at developing their own systems, others suggested that the device was illegal - and in the end the FIA advised that it felt reactive ride should not be allowed because it was principally providing an aerodynamic benefit.

Lotus team principal Eric Boullier said he was far from happy that the FIA made that decision, having given his outfit the green light to pursue the concept as long ago as January 2010.

"I have to say it is very disappointing," he said when asked by AUTOSPORT about his team's reaction to the ban.

"We spent a lot of time and energy, plus money as well, to build a group that is bringing innovation and work into the system. It takes time to put this suspension in place, and took us a couple of years.

"Obviously we are not stupid, every time we go through the process, we go to the FIA, and the FIA is backing us up. Then, when you start to use it, to see it banned with no discussion is always frustrating. We have to respect the rule, but it is frustrating."

Lotus technical director James Allison believed that the decision to ban the reactive ride concept was a normal part of life in F1 - with teams constantly trying to push the envelope of the regulations to find an advantage.

"Honestly I think it was just part of the cut-and-thrust of F1 development," he told AUTOSPORT in an exclusive interview. "It is not without precedent, is it?

"There are lots and lots of times where we have been the beneficiary of that type of decision and other times when it has gone against us. But it is part of F1 that you try to come up with ideas that are novel interpretations.
"Charlie [Whiting] can give you an opinion, but then he can hear other arguments and he can then be swung by those. That is just a genuine part of the sport."