Bridgestone: No U-turn on F1 exit
| | |
| --- | --- |
| By Jonathan Noble | Thursday, March 18th 2010, 11:11 GMT |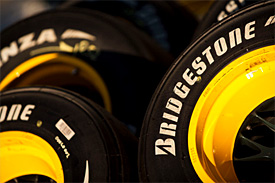 Formula 1 tyre supplier Bridgestone has played down talk that it is reconsidering its decision to quit the sport at the end of the year.
The Japanese company announced at the end of last year that it was to withdraw from F1 at the end of 2010, when its contract to supply tyres to the championship comes to an end.
Although there have been rumours in recent weeks that Bridgestone is being pushed to rethink its decision, and could agree a fresh contract under more favourable terms, the company has made it clear that its original stance stands.
Bridgestone's director of motorsport Hiroshi Yasukawa told AUTOSPORT: "Unfortunately our company has made the decision, and nothing has changed."
That decision means that the FIA will now likely have to open a tender process for the supply of tyres in the championship if it is to find a supplier for 2011.
Yasukawa said that Bridgestone would examine the tender process when it is opened, just in case there was anything on offer that may be attractive for the Japanese company.
"We are waiting for the result of the tender because without tender process we cannot do anything," he said.
When asked if there was a possibility of Bridgestone selling its tyre technology, Yasukawa explained: "Unfortunately at this stage I don't know.
"Our company has said that the FIA has to do a tender first, so we have to wait. But unfortunately our decision is that we are not extending our F1 contract."
Korean tyre manufacturers Hankook and Kumho have been strongly linked with replacing Bridgestone as F1's tyre supplier, although the FIA has not yet opened the tender process.