Rautenbach returns for Durban event
| | |
| --- | --- |
| By David Evans | Thursday, February 25th 2010, 09:45 GMT |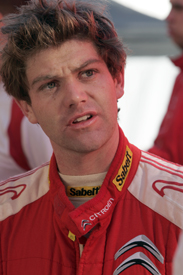 Former Citroen World Rally Championship driver and FIA African Rally champion Conrad Rautenbach will contest his first event of the season next week when he tackles the Total Tour of Natal.
The 25-year-old Zimbabwean, who won the 2007 Safari Rally on his way to the FIA title, is tackling the Durban-based opening round of the Sasol South African Rally Championship in Prodrive's development Impreza N2010.
But despite his re-acquaintance with the Banbury-based firm, Rautenbach says nothing is confirmed for the rest of his 2010 programme.
"I'm just really pleased to be competing again - and competing back in Africa," he said. "I don't know much about the event we're doing, it's not one I have done before, but I'm sure it will be good. The car's certainly going to be good, it's the same one Anders Grondal used on Rally Sweden."
Facing 19 Super 2000 cars, Rautenbach admitted his chances of a victorious return to African rallying were looking like a long-shot.
"I was watching some of the times in Sweden and the Group N cars were having quite a tough time against the S2000s," said Rautenbach. "We'll have to see what we can do, but it's not going to be easy, that's for sure.
"One of the big things for me to get used to on the event will be the different format of pace notes. In the South African Rally Championship, you're not allowed to recce the stages. Instead, the organisers make a set of notes and an in-car DVD of the roads and you get to run through the stages that way instead. It'll take a bit of getting used to, but I'm sure we'll be fine - I've got Peter Marsh, my Safari-winning co-driver back with me, so there's plenty of African experience in the car."
The Tour of Natal starts and finishes in Durban and runs on March 6/7.