Gascoyne thrilled with Lotus progress
| | |
| --- | --- |
| By Jonathan Noble | Friday, February 12th 2010, 20:16 GMT |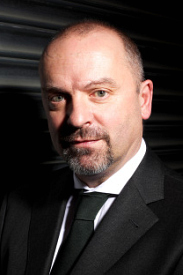 Lotus technical chief Mike Gascoyne reckons his team could not have done a better job to get where it is today, considering it was only granted an entry in September.
After the covers came off the new T127 in London on Friday night, Gascoyne reckons the Hingham-based outfit is well on course to achieve its targets of being the best of Formula 1's new teams this year.
"We always said that we wanted to produce a good solid, professional car that is a 2010 car - not three or four years old. One that is current and not too far off the back of the established teams," he said.
"We have to wait and see, but I am confident we will achieve that, and then we have got a couple of guys who have got to make the rest up. From when we got the entry on September 12, it is not possible in modern F1 to be in better shape."
Gascoyne admitted that having got the new car ready is such a short timeframe had left him feeling that things were slightly surreal.
"People keep saying to me, do you feel proud?" he said. "I think I just feel a bit shell-shocked at the moment.
"The fact that we have been able to do it - you always think you can do it, but you are always aware of the pit falls and when you have done it, and got it there – it is great. I am not bullshitting when I say given the time, I don't think we could have done a single thing better that we have done."
And Gascoyne is equally delighted that the car is painted in Lotus's historic green and yellow colours – and has taken a Lotus type number.
"I think it was very important that it was," he said. "There were two things: I think it needed to be a green and yellow car, and it needed to have the chassis designation T127, which is the next Lotus type number. If it didn't have either of those it wasn't a real Lotus."
Gascoyne added that he was also excited about the prospect of working with Jarno Trulli this year – with the pair having operated together at Renault, Jordan and Toyota.
"I think we get on well personally together, and the one thing over my career is that over one lap Jarno is the most sensitive and quickest guy I have ever worked with. I think that is invaluable for any team. But for a new team, where you are struggling to find your feet, to have a guy who is experienced and controlled – and I've seen Jarno do it many, many times and at the times I've given him cars that aren't very good – he still can get the best out of it.
"He doesn't panic. He works through his programme and at times you wonder what he is doing, but then come 3pm on a Saturday, he has done a laptime that you know is as quick as it can do. To be honest, he was always number one on the list. That was, from my point of view and also from Tony's [Fernandes], important."