BRDC Formula 4 to use Tatuus FIA F4 chassis from late 2015
| | |
| --- | --- |
| By Scott Mitchell | Tuesday, September 2nd 2014, 17:00 GMT |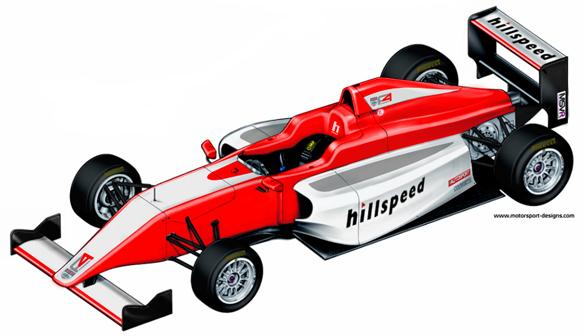 BRDC Formula 4 will use the Tatuus FIA F4 chassis from late 2015 after agreeing an exclusive UK deal with the Italian constructor.
Series chief Jonathan Palmer has agreed a multi-year deal that will see the carbon-composite monocoque chassis replace BRDC F4's existing spaceframe car from next season's autumn championship to 2019.
The car, which is already used in the Italian F4 Championship and has been selected by German organising club ADAC to replace the country's Formel Masters category, will likely be powered by UK series' current two-litre Ford Duratec engine.
MSV has ordered 26 Tatuus cars, with an option on an extra four likely to be taken up in the next month, and will then sell the cars onto teams for £35,000, minus £15,000 for those trading in their old cars, as revealed by AUTOSPORT last month.
The Tatuus, which has been built to the FIA's F4 safety regulations and should make BRDC F4 open to 15-year-olds, will undergo a three-month testing programme with MSV before teams take delivery of their chassis in September.
"It's a very nice car and Tatuus clearly has an excellent reputation and experience from Formula Renault," said Palmer. "It was possible to introduce it for next year's championship but delaying it means the whole transition is smoother for the teams.
"We want to ensure the teams have plenty of time with the Tatuus - we don't want them to do any development.
Tatuus principal Gianfranco de Bellis added: "For us, it is just fantastic to have this opportunity to supply the new car for the BRDC Formula 4 Championship. This is a new and important partnership and we will do our best to reciprocate this trust."
The Tatuus will make its UK race debut in an expanded version of the current BRDC F4 Winter Series next autumn, before coming on stream in the main series for 2016.
The championship's existing teams can secure their orders if they confirm by next Friday (September 12) and pay a five per cent deposit by October 1.
AUTOSPORT SAYS...
Scott Mitchell, Assistant Editor (@ScottMitchell89)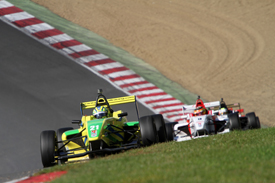 You could play up the junior single-seater battle in Britain in a number of ways, but recently it's been less of a salvo and more of an onslaught.
Jonathan Palmer's reacted quickly and effectively to the Motor Sport Association's lowering of the UK single-seater age limit to 15, and this Tatuus deal has thrown down the gauntlet to Ford and the MSA.
We still have no news on the MSA-sanctioned UK FIA Formula 4 variant - though it understood a Mygale confirmation is not far away. There should be an influx of detail over the coming weeks, but there's still currently no car for the teams to test, no dates, no prices...
How the Ford/MSA version fares next season when BRDC F4 sees out the final year of its spaceframe era will be crucial. Interestingly, with no car yet available the BRDC F4 feeling was that September-April is too short to do the job properly for next year. That's why it's being delayed to 2016.
Ford, on the other hand, is confident that 2015 will not be a problem. But then, it can't be, because the FIA deal is what safeguarded the Blue Oval's continued participation in UK junior single-seater racing.
Next year has to be a success for Ford, and the next few weeks could - should - give us a better idea of what to expect. But right now, the momentum's only going one way.