Caterham F1 announces tie-up with Sean Walkinshaw Racing in BRDC F4
| | |
| --- | --- |
| By Scott Mitchell | Tuesday, August 19th 2014, 11:34 GMT |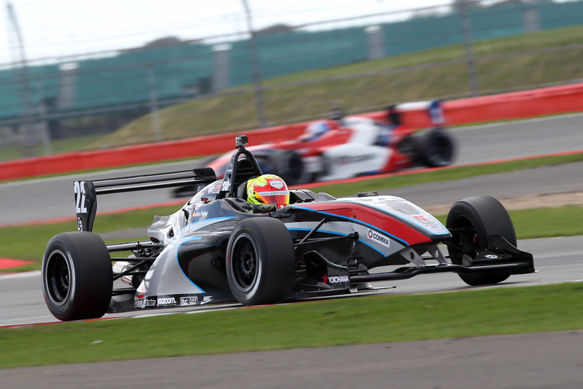 The Caterham Formula 1 team has announced a tie-up with race-winning BRDC Formula 4 outfit Sean Walkinshaw Racing that will make the squad its official junior single-seater team.
Caterham, which is undergoing a significant restructure after its F1 operation changed ownership, will work with the team's drivers in the British-based series for the remainder of this season and in the future, and evaluate them for official junior roles.
Sean Walkinshaw's eponymous squad won five races in BRDC F4's inaugural season with Matthew Graham and Jack Barlow and currently runs Briton Jordan Albert and Venezuelan Diego Borrelli.
It has previously fielded ADAC Formula Masters race winner Nicolas Beer, as well as Euroformula Open frontrunner Alex Palou at Silverstone last weekend.
Ex-F1 racer Christijan Albers, who took over as Caterham team principal in July, said: "A junior formula like BRDC F4 is the perfect place to start a racing career and we are very happy with this collaboration with Sean Walkinshaw Racing.
"If the talent is there, it should be supported and with the SWR-Caterham F1 Driver Development Programme we are assuring this happens. We will be watching the drivers of tomorrow closely."
Walkinshaw, whose father Tom previously ran the Arrows F1 squad from the Leafield base currently occupied by Caterham, described the Caterham deal "an amazing opportunity" for SWR.
"It really does cement the team's position in junior single-seater racing," he added.
"Becoming the Caterham F1 young driver development team is huge for SWR. It's incredibly prestigious and a real recognition of what we've achieved up to now."
Auto GP and GP2 race winners Kevin Giovesi and Nathanael Berthon are members of the new driver development programme implemented since the Caterham shake-up, while Formula Renault 3.5 frontrunner Will Stevens, McLaren AUTOSPORT BRDC Award winner Matt Parry and Formula Renault NEC racer Seb Morris remain part of the pre-existing 'Racing Academy'.