GTC class gets own Balance of Performance in ELMS
| | |
| --- | --- |
| By Gary Watkins | Friday, July 18th 2014, 12:14 GMT |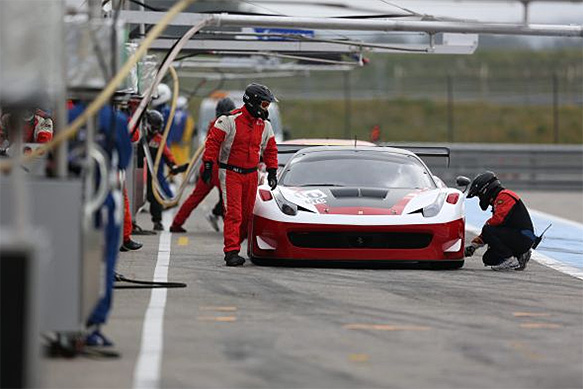 The GTC class for GT3 cars in the European Le Mans Series will have its own Balance of Performance from this weekend's Red Bull Ring round.
Series organiser the Automobile Club de l'Ouest had previously taken the FIA BoP and added 40kg to all the cars to ensure that they were slower than the machinery racing in the GTE division.
Now, it has decided that it needs to produce its own BoP for the ELMS to maintain a balance between the different types of car.
ACO sporting manager Vincent Beaumesnil said: "There is no longer an FIA GT3 championship and it was clear that in that condition the FIA BoP would not be updated in the way we needed.
"We have decided to make some changes on this BoP ourselves: we use race data but also we look at what is done in the other GT3 championships because it gives a good idea of the level of each car."
The ACO has given the Audi R8 LMS ultra a larger diameter engine air-restrictor by three millimetres and the BMW Z4 and the Porsche 911 GT3-R have been given weight breaks of 40 and 30kg respectively.
The Ferrari 458 Italia, which has dominated in the GTC class so far this season, has been given a smaller air-restrictor by 2mm.
The McLaren MP4-12C is unchanged from the previous round of the series at Imola in May.
The refueling rates for the cars have also been adjusted in line with the restrictor changes.
The BoP for the GTE class Ferrari has also been changed: the diameter of its twin restrictors has been reduced by 1.3mm.
The Aston Martin Vantage GTE and the Porsche 911 GT3-RSR have been left unchanged.