Renault admits time is still against it in F1 engine battle
| | |
| --- | --- |
| By Jonathan Noble | Monday, July 14th 2014, 15:33 GMT |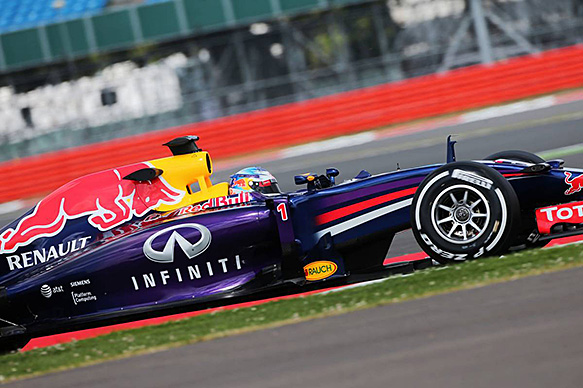 Renault admits it will still be paying the price next year for having started its Formula 1 V6 turbo project so late.
The French car manufacturer endured a tough start to F1's new engine formula, with its early-season performance labelled as 'unacceptable' by reigning champion Red Bull.
And although it has conducted a management reshuffle, and Red Bull has faith that it can get back on par with Mercedes next year, Renault itself is more cautious about its prospects.
While it knows the potential for improvement it has for 2015, it cannot take it for granted that rivals Mercedes or Ferrari will not make just as much - or even more - progress.
Renault's head of track operations Remi Taffin told AUTOSPORT: "We know it [the 2015 engine] is going to be a step forward, but it is always relative.
"If you look at it absolutely, you can say, 'I am happy because I am targeting plus 10 per cent and I have got that'. But if your competitor finds plus 15 per cent, then you are out.
"It is a matter of setting the right target, achieving it and saying we have the time to do it.
"Because it is already July and we know that we already have to start building and machining parts for next year - so it is not that easy."
Renault has openly admitted in recent months that its form suffered this year from having started on its V6 engine design too late, which left it playing catch-up against the more prepared Mercedes.
And even though there is scope to make the changes it wants during this winter, Taffin concedes that there is not enough of a window to make up for time lost earlier on.
"When you are in 2010 or 2011, starting a year later makes a big difference compared to later in the [development] cycle," he explained.
"The engine is running on the track now, so you have to work on that too.
"If we were going to redo things, we would have done it [started work on the engine] one year earlier. But we have a plan and we try to follow it.
"However, it is fair to say that it is not going to be easy for next year to be straight on top of everything because everything is so tight.
"We want to do so many things, but some of them will be dropped and some will have good surprises. We have to wait as always."