Mallory Park bosses target full 2015 racing calendar
| | |
| --- | --- |
| By Scott Mitchell | Thursday, July 10th 2014, 10:17 GMT |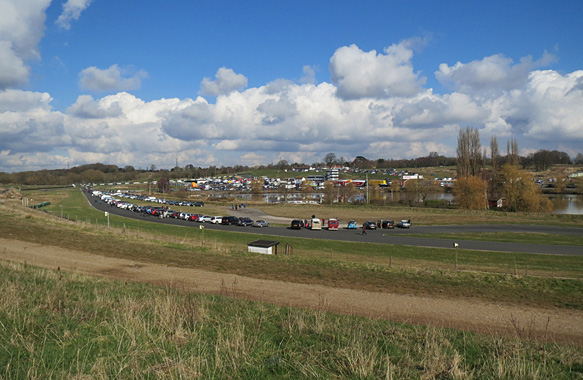 Mallory Park bosses are targeting a 10-race calendar next season as it prepares for its first full year of racing under new management.
Real Motorsport Limited has implemented a largely motorcycle-based calendar for its first year in charge of the Leicestershire circuit, but has now begun planning a calendar next year that it hopes will include an equal split of 10 car and bike race meetings.
It was unable to put together a race programme for 2014 after the resolution to the circuit's local noise row and the takeover by new bosses Eddie Roberts and Stuart Hicken came too late for racing clubs to accommodate it onto their calendars.
The circuit will host its first race meeting under RML's stewardship with the Classic Sports Car Club-run raceday later this month, and hopes to entice more car clubs back for next season.
"Ten car events is our target," Roberts told AUTOSPORT, "including a couple of two-day meetings. We're trying to do a fifty-fifty split between bikes and cars.
"We've been accused of being a bike circuit but that's just because cars had to go elsewhere.
"I'm really keen for that split - from a business point of view it makes sense as well. What we're trying to do is make people aware we're here and here to stay.
"Testing has to pick up a little bit, but if we have more races then more people will want to test."
In addition to the one-day CSCC event on July 20, Roberts confirmed that the circuit's traditional Plum Pudding event will return this December.
The return of the Boxing Day Plum Pudding meeting will be the first car event managed by the newly established Club Mallory, which is based at the circuit.
"The Plum Pudding is all on and being organised by Club Mallory," added Roberts, who said both car and bike races will be run.
"The entry forms have already gone out so it's a definite goer. The weather will be a big thing but it's good."