Bernie Ecclestone would be 'happy' if Formula 1 grid shrinks
| | |
| --- | --- |
| By Gerhard Kuntschik | Monday, June 23rd 2014, 10:19 GMT |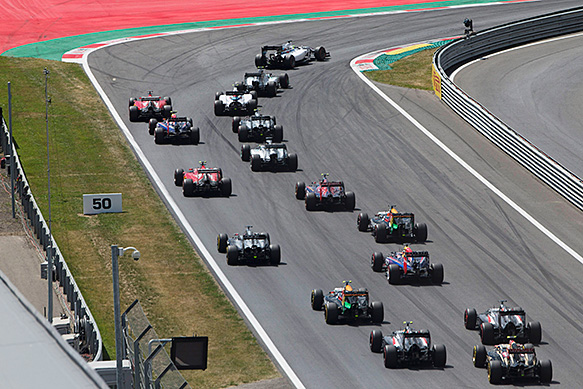 Formula 1 commercial chief Bernie Ecclestone says he is not afraid of losing teams from the grand prix grid if financial struggles become too much for any of the field.
Speculation about the economic health of several F1 teams has been rife in recent months, amid rumours of some squads looking for new owners.
But asked if he was worried that the current 22-car entry might shrink, Ecclestone replied: "In fact, I would be happy. It's like a poker game. You don't know the other players.
"They should not be in the game. You should not be in this business if you cannot afford it."

DIETER RENCKEN: Why F1's revenue sharing is unfair
Ecclestone said his main concerns about the state of F1 related to its spectacle and sporting regulations.
He reiterated his belief that the 2014 cars "do not have the right noise", and also hit out at the stewards' approach, during a Austrian Grand Prix weekend in which track limits infringements at the Red Bull Ring's Turn 8 proved contentious.
"We have too many rules that are not necessary," said Ecclestone.
"When a driver crosses a white line he will be punished. That's wrong.
"Drivers are racers and they want to go racing, so let them do so.
"The stewards should be locked in their room [during the race] and take a look into any infringements after the race, not during the competition."
But he said he was not concerned about Mercedes' domination of the 2014 season.
Asked if he felt having on team so far ahead could harm F1, Ecclestone replied: "No, because we often had a dominating team.
"As long as the two team-mates race each other properly, it is no problem."