Le Mans 24 Hours: Rebellion LMP1 team given performance breaks
| | |
| --- | --- |
| By Gary Watkins | Wednesday, June 11th 2014, 13:54 GMT |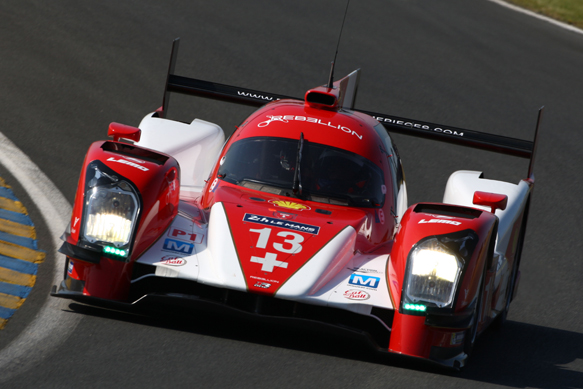 The new Rebellion R-One privateer LMP1 has been given a series of performance breaks ahead of this weekend's Le Mans 24 Hours.
The Toyota-engined car, designed and built by ORECA in France, has had its minimum weight reduced, the amount of fuel it can use per lap increased and allowed an increase in fuel capacity.
The weight of the Rebellion, which runs in the non-hybrid LMP1-L (light) class for privateers, has been reduced from 850 to 810kg, the limit on fuel consumed per lap removed and the rate of fuel flow increased by two percent.
In line with this, the car's fuel capacity has been increased from 68.3 to 72 litres.

Le Mans 2014 runners and riders
The move has been made by the FIA Endurance Committee with the agreement of all the P1 teams under article 17 of the World Endurance Championship's sporting regulations, which allow for a Balance of Performance changes for LMP1-L car to reduce the gap to the factory hybrid P1s.
Rebellion team manager Bart Hayden said: "The biggest thing is the weight, though I am not sure if 40kg is going to be enough to make us competitive."
Rebellion predicted that the two R-Ones will be able to dip under the 3m30s mark at Le Mans this week as a result of the changes.
The car's best time from the test day was a 3m31.7s set without adherence to its fuel limit.
Follow practice and qualifying for the 2014 Le Mans 24 Hours on AUTOSPORT Race Centre Live