Gerhard Berger considers standing down from FIA single seater role
| | |
| --- | --- |
| By Marcus Simmons | Tuesday, May 20th 2014, 13:50 GMT |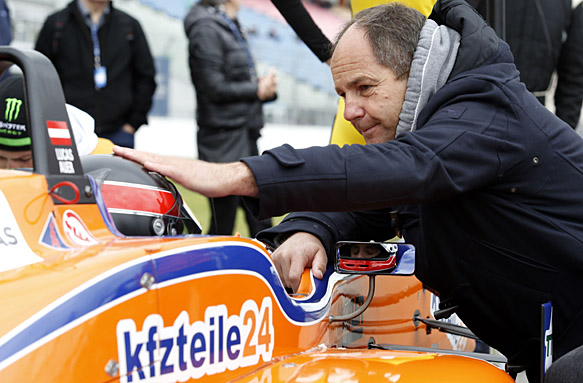 Gerhard Berger has admitted that he is willing to stand down as president of the FIA Single Seater Commission when the time is right.
The Austrian, who took charge of the commission before the 2012 season, said that he wants to leave the body with someone who will continue his work, enabling Berger to concentrate on his truck and logistics businesses.
"I will stand down at one stage, because when I first did this I was convinced by Jean [Todt, FIA president] to help him for a year," said Berger.
"Now I'm there for two and a half years, and the role isn't decreasing, it's increasing.
"I want to see that things are developing in the right way, but at the same time I have to move onto things that for me are more personally or commercially important, my company and things.
"When I promise something, I want to do it with full commitment, but especially last year [the Single Seater Commission] put me in a lot of difficult situations with my other projects."
Berger, who is interviewed in depth in this Thursday's AUTOSPORT magazine on his work with the FIA, added that the right candidate to replace him has not yet become obvious.
"It's another thing I have discussed with Jean," he said.
"I said that when we have the right guy following the given direction, then that is the right moment.
"It would be a pity if someone tries a new line, because then we would destroy what we have done in the past two years.
"At the moment we are going on for as long as we see that it would be a setback for the project if I wasn't there.
"We don't yet have somebody who we are 100 per cent convinced can step in and bring it to the next stage - but I know a lot of people who it won't be!"