Lotus F1 protege Ocon slammed by F3 rivals Verstappen, Rosenqvist
| | |
| --- | --- |
| By Marcus Simmons | Monday, May 12th 2014, 14:17 GMT |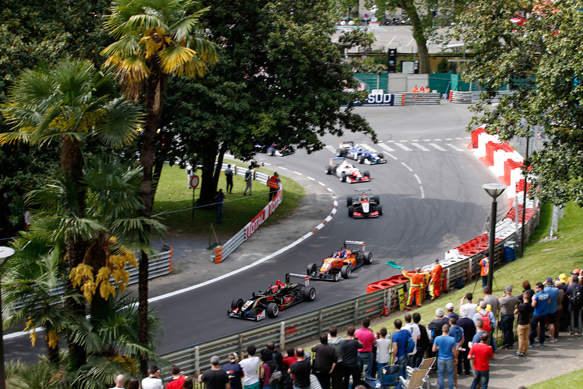 Formula 3 aces Felix Rosenqvist and Max Verstappen have expressed their anger at Esteban Ocon in the wake of Pau clashes with the European championship leader.
Both Rosenqvist and Verstappen were forced out of races following their collisions with the Frenchman, and Rosenqvist has called for a rethink of the rulebook to use common sense.
The first incident came in the second race, when Rosenqvist attempted to pass Ocon - who had just sustained suspension damage - on the outside into the Pont Oscar hairpin.
"In the previous corner he braked really early because he had a problem," said the Swede.
"I was up on him as we went up the hill, and he was all the way to the left and then braked super-early. I braked earlier than the lap before, went for the right and when I had my left-front to his right-rear he moved to the right and gave me no more space.
"It's a bit strange with the regulations that you can do something like this - perhaps we need to use common sense a bit more, because I respect that it's a difficult thing to judge.
"The rule is that if you are like that [partially alongside] before you brake you can't do it, but if you are further along the line [and into the braking process] you're allowed to turn someone into the wall.
"It's unacceptable, but it is what it is."
Ocon said: "I turned in a bit too early to the last corner, jumped a kerb and had a bit of damage to my car.
"I braked a bit early [into Pont Oscar], but Felix crashed into me and damaged my wheel."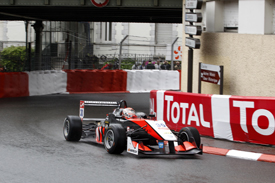 Verstappen was clipped by Ocon after the startline in the third race when the Lotus F1 Junior moved across on him to defend second place.
That damaged his front-left trackrod and, when he hit the kerb at the final chicane on lap two, it broke and forced him into the wall.
"I was already next to his front wing and tyres," said Verstappen. "The rules say you must leave a car width of space, but he just turned into me."
Ocon, whose car was not affected by this incident, said: "I didn't realise that Max was there."
Many onlookers regarded both incidents as hard racing between all the parties, but not with sufficient malice to warrant any punishment.