Toro Rosso hails aero gains amid strong 2013 Formula 1 season
| | |
| --- | --- |
| By Edd Straw | Tuesday, August 20th 2013, 09:57 GMT |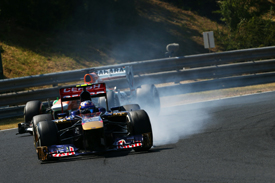 Toro Rosso's aerodynamic department is stronger than it was this time last year, according to technical director James Key.
Key joined Toro Rosso a year ago in place of Giorgio Ascanelli.
Ascanelli's departure was partly down to clashes over whether the team was getting the most out of its aerodynamic resources, meaning a large part of Key's mandate has been to improve Toro Rosso in that area.
"Although I'm not trained in aero, I'm very aero-biased and spend a lot of time getting involved in it because it's so important," Key told AUTOSPORT.
"It was clear we needed to make it [aerodynamic performance] more prominent and it has certainly stepped up.
"We are delivering a lot of stuff to the track and lots of different concepts and ideas have been developed.
"A lot of effort has gone into how we work, how to structure things in terms of what we are targeting and when so we know what we are trying to achieve."
WINDTUNNEL NOT A BIG DISADVANTAGE
Toro Rosso is using the same Bicester windtunnel it used previously.
Although it was often considered a major weakness, given it is only to 50 per cent scale rather than the 60 per cent permitted by the regulations, Key is happy with its results.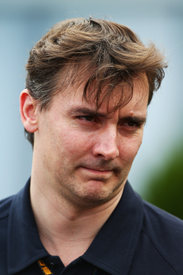 "It is not perfect, but the good thing is that it's not telling us wrong things.
"It's just not the most refined tunnel around. It's 50 per cent, which is definitely a disadvantage, but it's not like it is a huge disadvantage."
Toro Rosso has built up a British-based aero group around the Bicester windtunnel.
This is designed to compliment the team's base in the Italian town of Faenza, which will remain the core of the team, and Key is hoping to improve the way the two locations interact.
Earlier this year, a model shop was opened at Bicester, allowing windtunnel models to be produced on-site.
"We have got 80 people in Bicester with three buildings," said Key.
"It's developing well and now we are trying to integrate our CFD department in Faenza with it to try and push them closer together
"There is still a long way to go but I have to say it's quite a long way from where it was when I joined."