Penske says it has no doubts about rehiring AJ Allmendinger
| | |
| --- | --- |
| By Mark Glendenning | Friday, March 8th 2013, 20:23 GMT |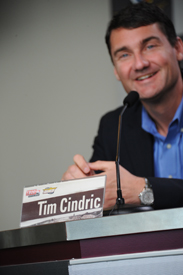 Penske team president Tim Cindric says the squad has no qualms about bringing AJ Allmendinger back into the fold after his 2012 drugs test failure.
Allmendinger has been hired to drive Penske's third IndyCar entry at Barber Motorsports Park and the Indianapolis 500.
The 31-year-old American moved to NASCAR in 2006 after a successful Champ Car career, only to be suspended last year for failing a drugs test while racing for Penske's Sprint Cup squad.
He has been reinstated after completing NASCAR's road to recovery programme and returned to Cup with Phoenix Racing before getting the Penske IndyCar chance.
"We were pretty close to this whole situation," said Cindric. "When you look at it, you take calculated risks in this business every day, and for us, [AJ] is not really a risk.
"We look at it and say, if you're sitting in his shoes and you've gone down the road to recovery... the only other road is a dead end.
"I feel like Roger [Penske] has always been a loyal guy; he's always been someone who has been there for anybody.
"At the end of the day, the worst thing that can come out of it is that we get another driver."
Allmendinger, who tested with the team at Sebring recently, will join next week's open test at Barber, and is also expected to have an oval test ahead of Indy.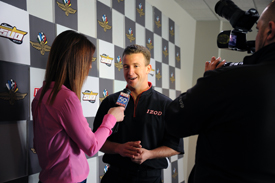 "I've been told I'm not supposed to hit the brake at the end of the [Indy] straight now, like I do in the stock car!" Allmendinger joked. "So the first challenge will be to hold my foot down...
"But it's just the challenge of not having been in one of these cars in seven years. It's a lot different. Just from when I tested at Sebring, there is a lot that was different to what I remember, and a lot of work will go into that.
"Luckily we'll have the test coming up at Barber and then the race at Barber, and while that is not an oval, it is time to get used to the car. And we'll have an oval test somewhere.
"So we'll be prepared as much as possible, and I'll be prepared as much as I can. Fortunately for me, I have a lot of great people in this organisation that will be there to help."

From the AUTOSPORT archive: Paul Tracy's no-nonsense view on then-team-mate Allmendinger leaving Champ Car for IndyCar in 2006