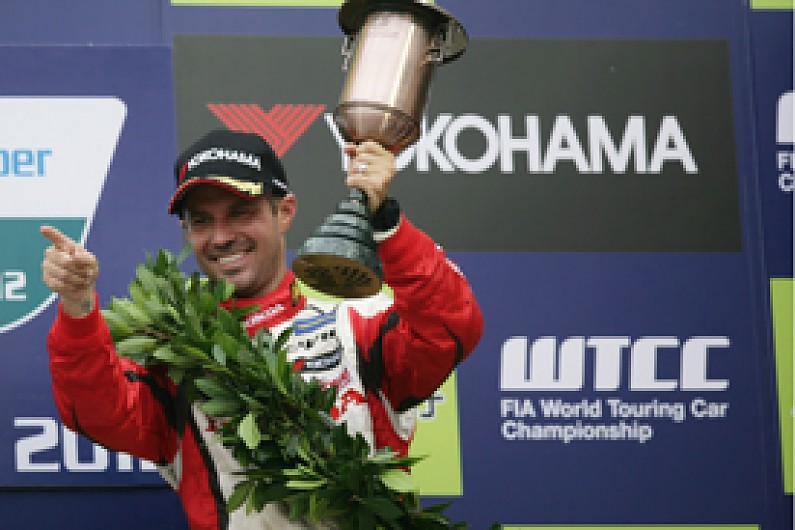 Tiago Monteiro believes the first World Tourng Car Championship podium for JAS' new Honda programme in Macau last weekend will be a catalyst for future success.
Honda entered the last three meetings of the 2012 WTCC season with a single car for Monteiro prior to a fully-fledged assault next year. Gabriele Tarquini will join Monteiro in a second factory machine, with customer entries also planned.
After promising performances at Suzuka and Shanghai, Monteiro achieved the podium breakthrough with third in race one in Macau.
"We now realise what we need to succeed," said the Portuguese racer. "It is fantastic and it allows us to prepare in the winter season with great serenity and confidence."
He added: "The Honda Civic has great potential. It is a quick and healthy car that builds confidence and can attack to the limit without exceeding it."
Monteiro, who took fourth in race two, felt he could have challenged leading Chevrolet duo Yvan Muller and Alain Menu in race one but did not want to jeopardise his podium finish.
"I was faster than the blue cars [Chevrolets] in the slower sections, but it was out of the question for me to take risks to overtake them with a podium in sight," he said.
"I am delighted to give this to Honda and I am already looking forward to 2013."