BMW, SEAT and Chevrolet head into 2009's World Touring Car Championship in the full knowledge that it is going to be another wide-open fight to the finish on the streets of Macau in eight months time. Every point and every tenth of a second will be fiercely contested between now and then as all 13 factory cars start the year with genuine title aspirations.
BMW and SEAT return with their title-winning machinery, while Chevrolet introduces its all-new Cruze. The vastly experienced line-ups of some of the finest touring car racers in the world are almost unchanged, and the trio of manufacturers field 11 race winners, who have 68 of the 86 WTCC victories since the series' rebirth in 2005 between them.
Autosport.com examines the credentials of every one of the challengers ahead of the opening races of the season at Curitiba, Brazil, this weekend.
SEAT Sport
Yvan Muller (F)
Age: 39
First WTCC start: Monza 2006
WTCC starts: 64
WTCC wins: 6
WTCC titles: 1
2008 position: 1st
The champion stood out as a class act last season and in reality won the title quite easily. You'd be a brave man to bet against him doubling up this year, although he believes the more restrictive regulations on the diesels will make it difficult for him to beat the best of BMW this time around.
Gabriele Tarquini, SEAT Leon
Gabriele Tarquini (I)
Age: 46
First WTCC start: Monza 2005
WTCC starts: 83
WTCC wins: 7
Best championship position: 2nd (2008)
Clearly age is no barrier when it comes to raw speed, but Tarquini learned the hard way in 2008 that a win or bust approach simply doesn't work in the WTCC. The points he lost to silly mistakes cost him dearly and he's pledged to focus harder on the big picture this time.
Rickard Rydell (S)
Age: 41
First WTCC start: Monza 2005
WTCC starts: 67
WTCC wins: 4
Best championship position: 5th (2008)
The former British champion is still yet to show that form at world level. Undeniably a solid and reliable bet for SEAT, but needs to produce more than the win or two he has each season given that he fills one of the top-line seats in the championship.
Jordi Gene (E)
Age: 38
First WTCC start: Monza 2005
WTCC starts: 86
WTCC wins: 4
Best championship position: 8th (2008)
SEAT's local boy is quick on his day and can always be counted on to deliver the occasional victory - or one in each of the last four seasons to be precise. He also carries out much of the testing and development work on the Leon.
Tiago Monteiro (P)
Age: 32
First WTCC start: Zandvoort 2007
WTCC starts: 44
WTCC wins: 2
Best championship position: 11th (2007)
2008 position: 12th
The former grand prix driver has been on a steep learning curve in a front-wheel drive touring car in the last couple of years. He has shown signs of improvement and got his first wins under his belt, but needs to raise his game further this season.
Racing Bart Mampaey/BMW Team GB
Andy Priaulx (GB)
Age: 34
First WTCC start: Monza 2005
WTCC starts: 86
WTCC wins: 10
WTCC titles: 3
2008 position: 4th
The triple world champion is desperately hungry to regain his crown this year after reluctantly passing it on to Yvan Muller. He will once again have to make his own way in a one-car team, although BMW promise better cooperation between their squads from now on.
Schnitzer Motorsport/BMW Team Germany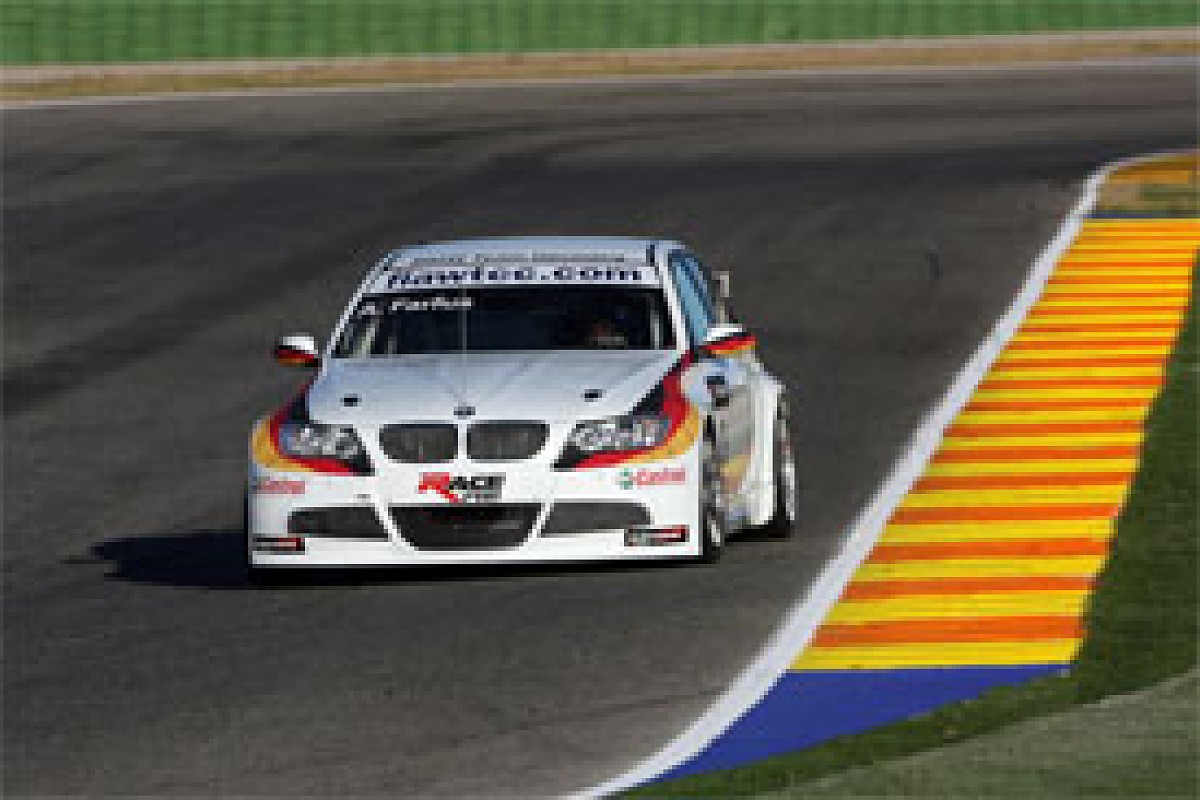 Augusto Farfus, BMW 320siT
Augusto Farfus (BR)
Age: 25
First WTCC start: Monza 2005
WTCC starts: 84
WTCC wins: 9
Best championship position: 3rd (2006)
2008 position: 6th
Super-fast and an excellent qualifier, but he struggles to convert pole positions into race wins. The flamboyant Brazilian has a distinctive style and needs to learn to retain his pace when surrounded by other cars, and to not hit things as much
Jorg Muller (D)
Age: 39
First WTCC start: Monza 2005
WTCC starts: 83
WTCC wins: 10
Best championship position: 2nd (2006)
2008 position: 7th
It's easy to paint Muller as the experienced and dependable home driver for BMW, but he will be out to prove that he still has the speed too. Sheer bad luck cost him several good results last year and he could easily have been higher in the table
ROAL Motorsport/BMW Team Italy-Spain
Alex Zanardi (I)
Age: 42
First WTCC start: Monza 2005
WTCC starts: 82
WTCC wins: 3
Best championship position: 10th (2005)
2008 position: 13th
Zanardi's enthusiasm and determination are impenetrable. He often has greater race pace than he's able to show with his results because he tends to struggle in qualifying. And in the WTCC that means you're a lot closer to any Turn 1 pile-ups
Sergio Hernandez (E)
Age: 25
First WTCC start: Curitiba 2007
WTCC starts: 41
WTCC wins: 0
Best championship position: 16th (2008)
The reigning Independents' Trophy champion has swapped places with Felix Porteiro, which seems like a logical move as the former GP2 racer found himself mixing it with the works cars on occasion last year anyway
Chevrolet/RML
Rob Huff (GB)
Age: 29
First WTCC start: Monza 2005
WTCC starts: 84
WTCC wins: 4
Best championship position: 3rd (2008)
The most improved driver in the series last year, making particularly significant strides in qualifying. That he came within a whisker of beating Gabriele Tarquini to the runner up spot after scoring no points in the first four races shows his incredible form thereafter.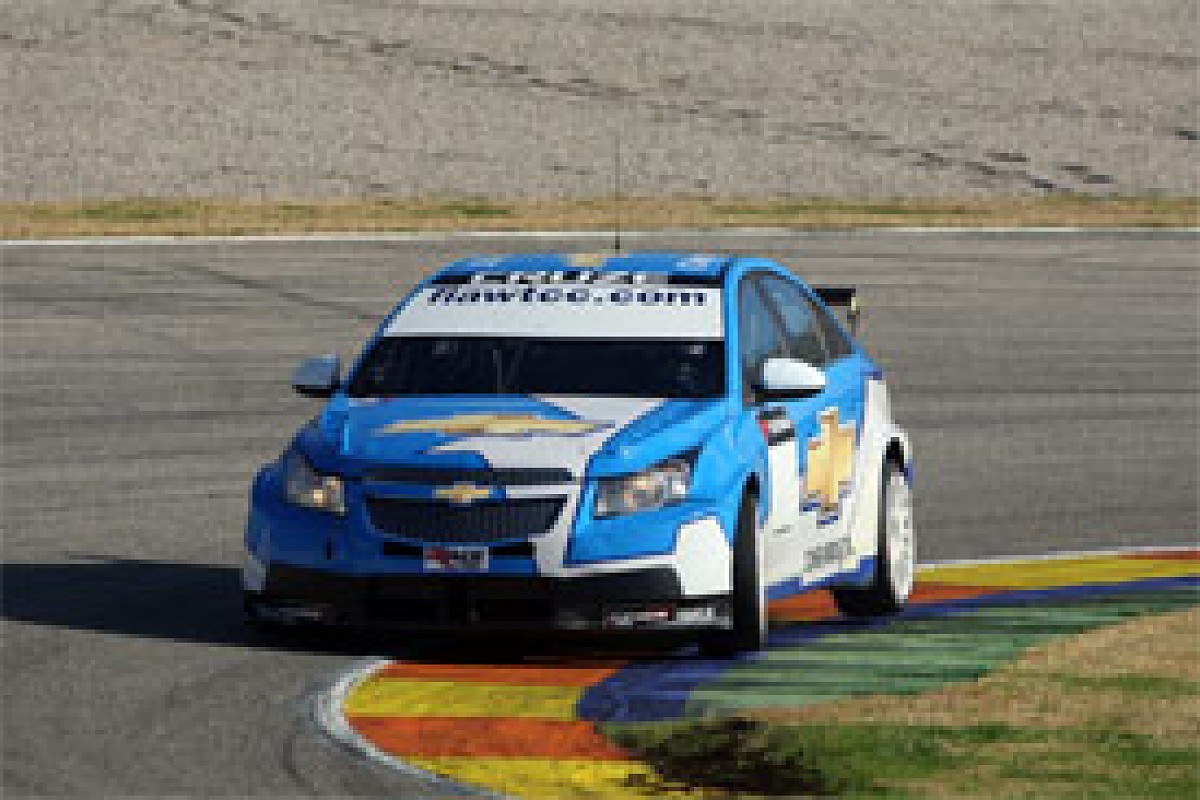 Alain Menu, Chevrolet Cruze
Alain Menu (SUI)
Age: 45
First WTCC start: Monza 2005
WTCC starts: 84
WTCC wins: 9
Best championship position: 6th (2007)
2008 position: 9th
One of the most experienced touring car drivers around and still as fast as ever. Menu had his bad luck last year and won't have liked being beaten by teammate Huff in the championship. He'll be quite keen to address that in 2009
Nicola Larini (I)
Age: 44
First WTCC start: Monza 2005
WTCC starts: 83
WTCC wins: 0
Best championship position: 5th (2007)
2008 position: 11th
Another former grand prix driver with a wealth of experience in touring cars, but Larini has never been able to repeat his European Touring Car form with Alfa Romeo on the world stage with Chevy. Still looking for his first WTCC victory.
Independents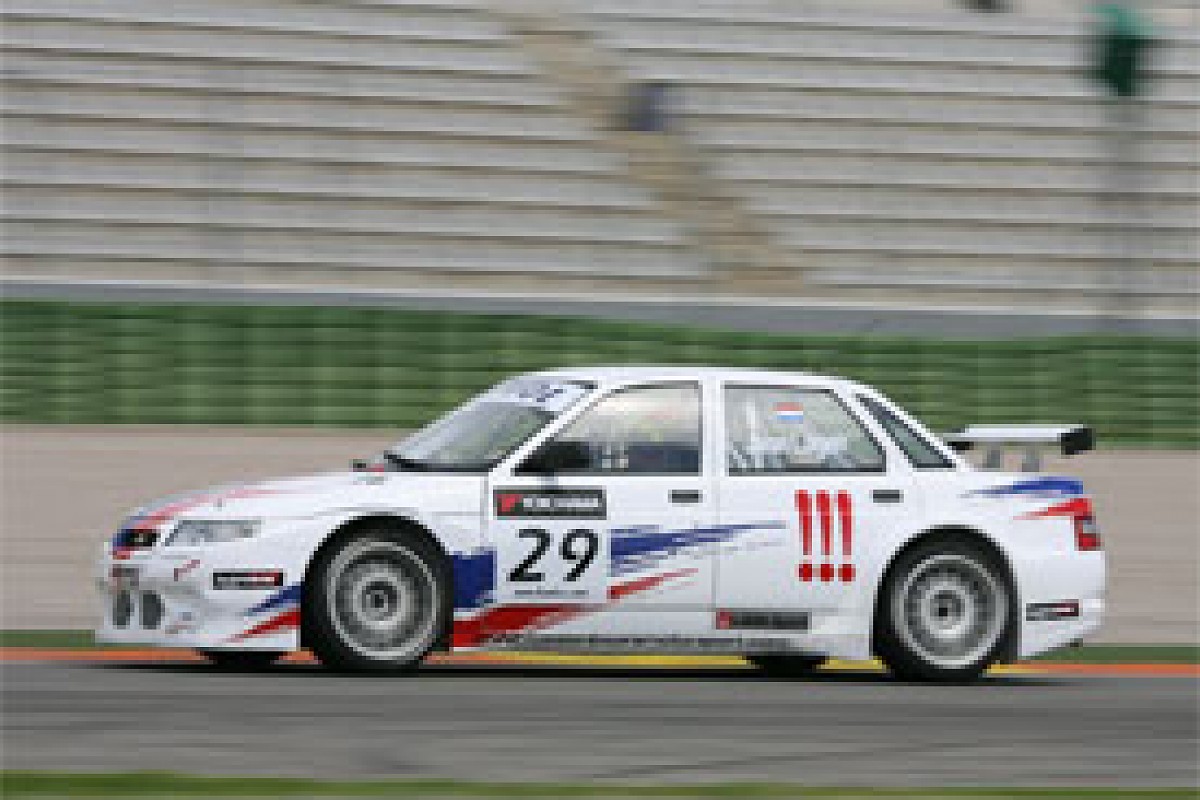 Jaap van Lagen in the Lada 110 © XPB
The ever-popular Tom Coronel has been granted independents' eligibility this year with his SUNRED team and is the clear favourite, especially following his outright victory in Japan last year.
Coronel will be joined at SUNRED by Briton Tom Boardman with the team set to bring a third SEAT from Marrakech onwards. Marin Colak will also field a SEAT in his own team.
The BMW is again the most popular car in the class, with Felix Porteiro joining George Tanev at Proteam, Stefano D'Aste at Wiechers, and Kristian Poulson joining Franz Engstler in his team.
Former World Series by Renault racer Jaap van Lagen will again lead Lada's three-car team, while Campos Racing are still undecided on plans for their Honda Accord.
To continue reading this feature, subscribe to Autosport Plus today.
Expert opinion. Technical insight. Unbeatable analysis. Subscribe today for unlimited access to the world's best motorsport journalism.
Get unlimited access now
No more monthly limits. Get complete access to all our news and Autosport Plus features.
Subscribe to Autosport Plus
Completely ad-free environment.
Access Autosport Plus - the best motorsport analysis, insight and opinion.
No monthly news limit.
Explore Forix, the world's most comprehensive motorsport stats database.