A Lithuanian team plans to become the first to enter a Skoda Fabia Supercar full-time in the World Rallycross Championship in 2019.
ES Motorsport has fielded a Super1600 Volkswagen Polo for owner Ernestas Staponkus in recent years, but will now graduate to Supercar with the a Fabia it has developed using the Skoda R5 rally chassis and an ORECA rallycross engine.
The car has recently been completed at Vaison Sport's base in France, where the first testing was undertaken last week for two days with Christophe Vaison at the wheel and without issue.
"It is quite usual to have some issues during the very first tests. Even big teams have some, but we are lucky enough to have tests without that," said Staponkus.
"It was more than 35C, but issues didn't [even] occur during runs in very hot weather."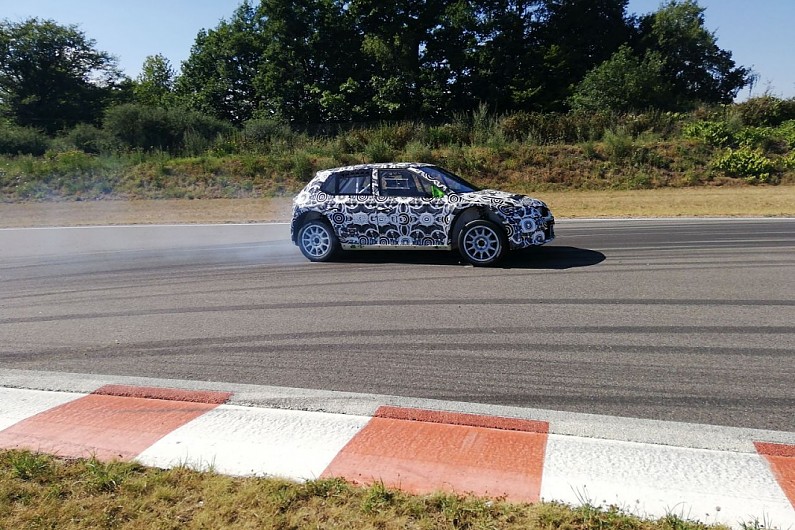 The first fully-fledged rallycross tests for the car are scheduled for mid-September with what Staponkus described as a "world famous racing driver" at the wheel, but ES is yet to reveal who is involved with the project.
Another Lithuanian, Nerijus Naujokaitis, had planned to race in World RX at the close of 2017 and into '18 with an R5-based Fabia Supercar, but has not entered any events since a brief appearance at last year's Latvian round.