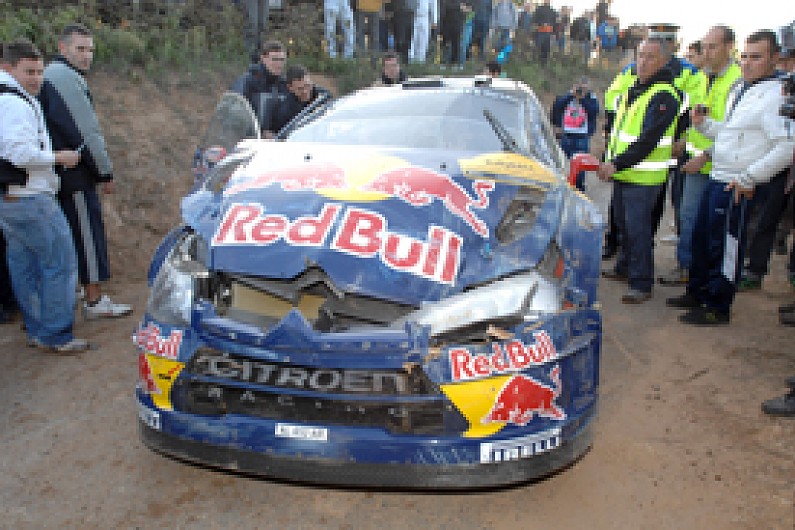 Kimi Raikkonen will not start this weekend's Catalunya Rally after crashing his Citroen Junior C4 during the shakedown stage this morning.
The ex-Formula 1 world champion was not injured in the accident, but the team was immediately concerned that the car might be too badly damaged to be repaired in time for this evening's ceremonial start, and that has now turned out to be the case.
Raikkonen rolled on a left-hand corner after clipping a bank on the inside of the bend.
The shakedown stage features both gravel and asphalt sections, as this year's Catalunya event is running as a mixed-surface rally. Crews use gravel tyres and suspension throughout.